Coordinated measures needed to avoid global economic doomsday scenario: China Daily editorial
Share - WeChat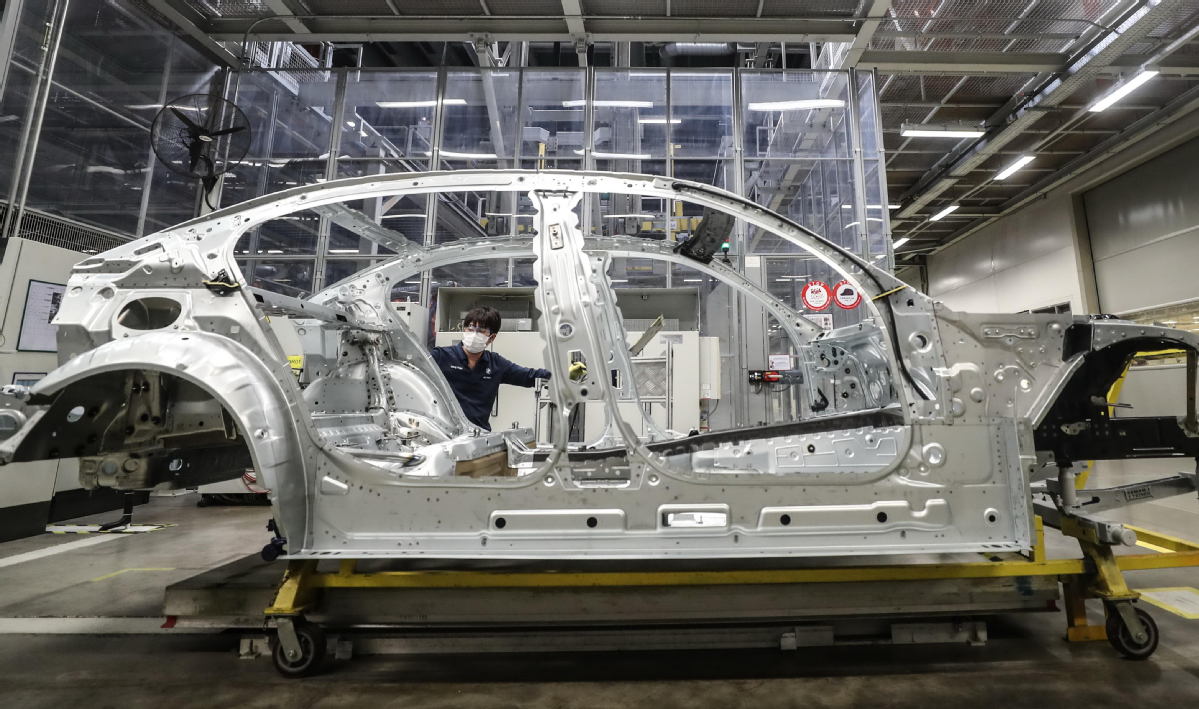 Past pandemics have changed the course of regional and global history.
Although the outbreak of the novel coronavirus has not yet qualified for a calamity of that magnitude, the speed with which it is spreading around the world — more than 2,000 new cases were reported outside of China on Tuesday alone — should prompt countries to coordinate their endeavors to cushion its possible impact on the world economy.
Because of the epidemic, the Organization for Economic Cooperation and Development has lowered its projection for global growth this year from 2.9 percent to 2.4 percent, or even 1.5 percent if the situation is not reversed in time. The United Nations Conference on Trade and Development also predicts that world growth this year will be below 2.5 percent, a recessionary threshold.
Since almost all major economies, ranging from the European Union to East Asia, and the United States, are battling the virus, and the infection rate is in an explosive growth stage in many of the countries, a global recession is becoming ever more likely as the virus spreads worldwide.
The repercussions of the epidemic are quickly rippling through the global supply chains, and the international markets, affecting not only the supply side but also the demand side.
In this sense, even if the US Federal Reserve and the central banks of all major economies reduce their interest rates in a coordinated way, which is necessary, to try to bail the global economy out of its current difficulties, it should be seen that the conventional quantitative easing might not be enough to cope with the systemic downward pressure, particularly when the situation is rapidly worsening in many countries.
Not to mention that the space for action is quite limited, as the interest rate in the EU and Japan is already negative, and large-scale quantitative easing might further worsen the debt risks that were already building up before the outbreak.
Thus, apart from coordinated but measured bailouts, to avoid the worst-case scenario — "a sudden, big collapse of asset values which would mark the end of the growth phase of this cycle" as the UNCTAD warned — countries must also carry out some well-targeted financial, fiscal and monetary measures, such as providing direct subsidies and tax cuts, to give a shot in the arm to the worst-hit industries and enterprises, so as to maintain the basic operation of the global supply chains.
They should also dramatically increase their investment in public health services, infrastructure related to public health, and offer help to those threatened by unemployment.
Since the epidemic's impact is systemic and still riddled with uncertainties, the countermeasures must be coordinated, comprehensive and flexible so as to mitigate the effects by striking a dynamic balance among strengthening confidence, sustaining global demand and controlling the swelling debt.
The present troubles need to be correctly diagnosed so the right remedies are employed for the future health of the global economy.
Most Viewed in 24 Hours
China Views