China still key link in global supply chain: China Daily editorial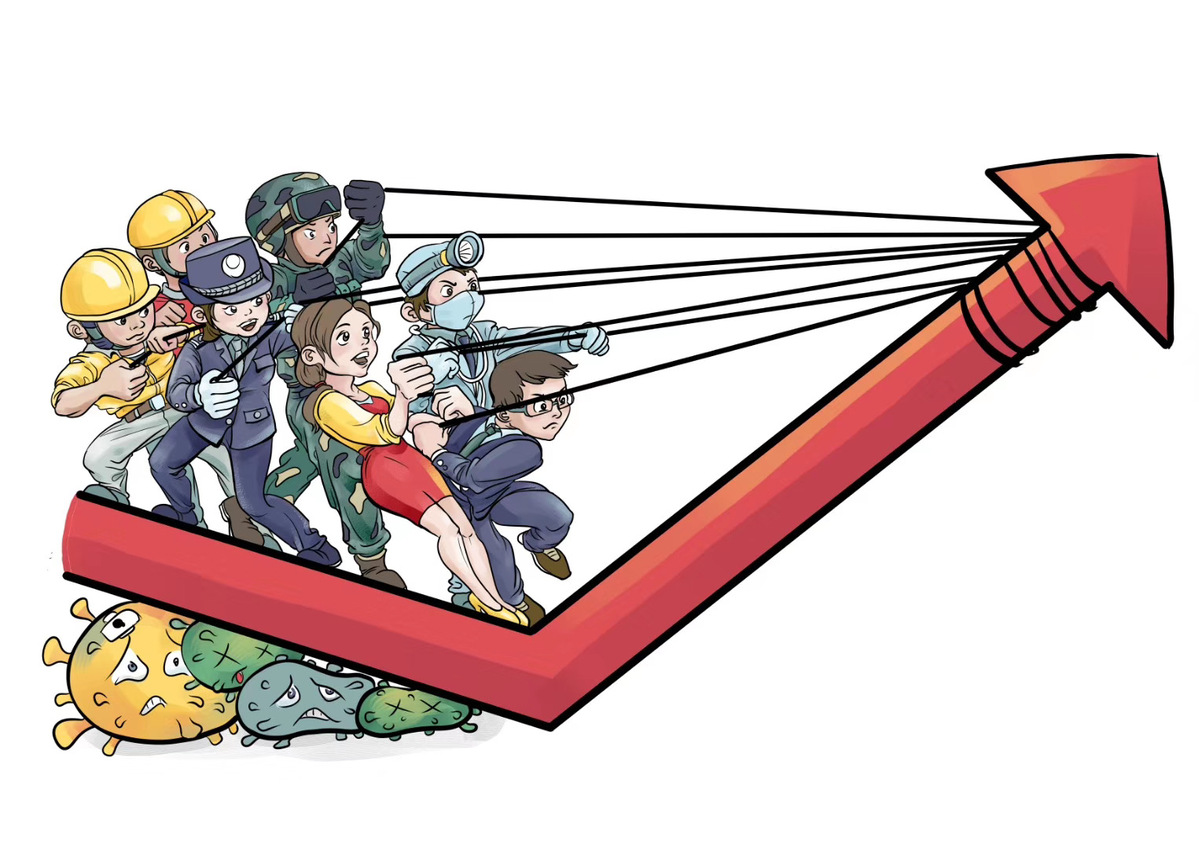 Due to the Lunar New Year holiday being extended in a bid to reduce the transmission of the novel coronavirus and the disruption it has caused to factory output and industry supply chains, China's foreign trade took a big hit in January and February, with exports dropping 17.2 percent and imports decreasing 4 percent, according to the General Administration of Customs on Saturday.
That has sparked fears that the country could lose its position at the center of the global supply chain because foreign companies might consider relocating their operations to other countries or seek to shift their buying of parts and components elsewhere.
Which is not surprising. The tough measures implemented by the Chinese government to contain the virus, such as quarantines and restrictions on travel, mean that people have only recently been returning to work as the situation has begun to show signs of improvement. In the closely interconnected global economy, any supply or demand disruption will naturally spread throughout the global value chain and have ripple effects on all the economies involved. However, to conclude from this that China will play a less important role in the global supply chain is presumptive.
Thanks to the effective control and prevention measures the country has taken, the epidemic has been basically contained within China to Hubei province, with no new cases of infection reported outside the province for a number of days. With the recovery of logistics and resumption of operations well under way nationwide — for example, more than 90 percent in the economic powerhouse of Guangdong province have resumed operations — the damage on manufacturers will be further mitigated, which will enable them to quickly get their operations back up to speed.
Thus the negative impacts on China's economy and foreign trade will only be temporary.
China has become deeply embedded in the global supply chain not out of coincidence, but because of the irreplaceable advantages it enjoys, such as its high-quality infrastructure, skilled and comparatively low-cost labor and booming innovation capabilities. It is the only country in the world that has all the industrial categories listed in the United Nations industrial classification. These advantages have not disappeared in just a few weeks because of the novel coronavirus outbreak.
The country's economy, which now relies more on domestic consumption than exports, has already demonstrated its resilience in the face of the outbreak. Thanks to its vast consumer market gradually recovering, as well as the many targeted support policies the government has rolled out, auto sales, for example, have already started to bounce back, according to the Ministry of Commerce.
As more cases of infection are now being reported outside China than inside, the country's role as the bedrock for global supplies will become even more evident, as having swiftly brought the outbreak under control with its resolute actions, it will act as the stabilizer for world economic growth.
Most Viewed in 24 Hours
China Views