Tech's core is heart that beats for society
Share - WeChat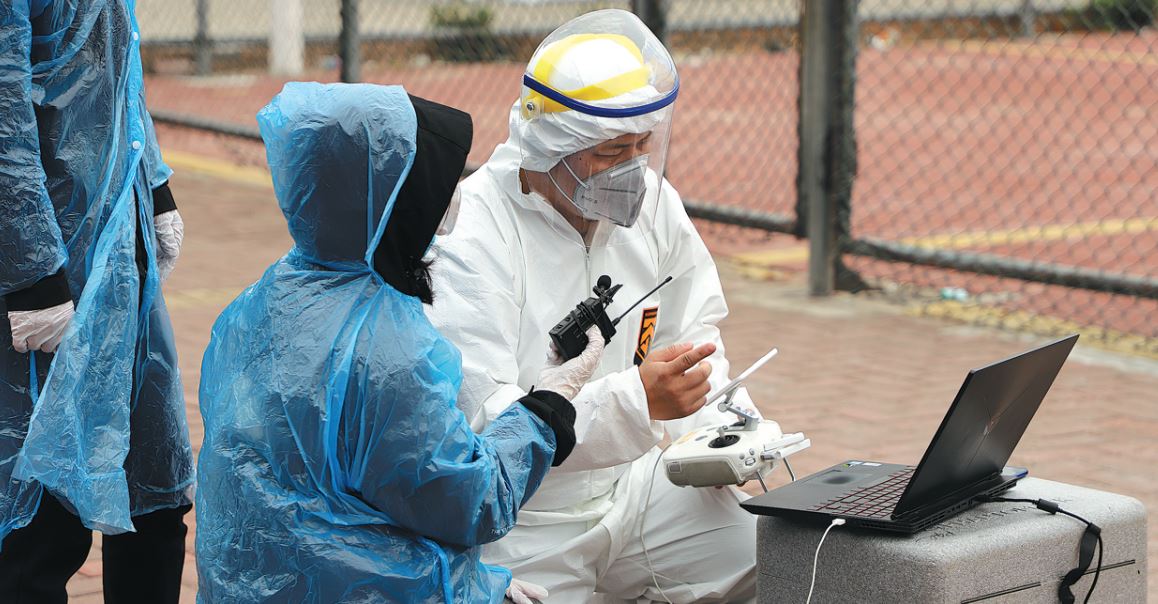 AI, 5G, robotics, blockchain, drones, cloud, big data ... all battle virus in novel ways, giving digital economy a new glow
With creative, efficient and amazingly responsive solutions, Chinese technology giants and emerging startups are bringing tremendous value to the nation's fight against the novel coronavirus.
From artificial intelligence, 5G, robots, big data analysis to blockchain, companies are contributing their special skills to contain the spread of the deadly virus.
Experts said the wide application of tech innovations customized for the battle may spark off a new trend in the future evolution of China's digital economy.
Lu Chuanying, director of the Research Center for Global Cyberspace Governance, which is part of the Shanghai Institutes for International Studies, said Chinese tech players are finding a way to showcase their technological prowess amid the epidemic.
He said tech companies' remarkable speed in tweaking existing technologies for application in the virus fight and their ability to come up with practical solutions to peculiar problems reflect their desire to shoulder responsibilities toward society.
Lu said: "On the one hand, tech companies have ensured people's well-being and helped resume the functioning of society. On the other hand, emerging technologies are instrumental in lifting the country's digital economy to a new high amid the epidemic.
"These technologies will now be more acceptable widely in China and recognized by the government, companies and society."
Amid the gloom-doom scenario, high-tech enterprises have quickly developed novel AI and 5G-enabled solutions for different virus control applications, greatly strengthening frontline workers.
They are responding to what President Xi Jinping stressed on Sunday that efforts should be made to fully unleash the huge potential and powerful driving force of China's development and strive to achieve the goals and tasks for economic and social development this year.
Given the strain on tech-enabled infrastructure in populous big cities, AI majors such as Megvii, Cloud-Walk and SenseTime have developed fever-detection systems with non-contact inspection tools and automatic alerts.
Similarly, China's telecom carriers stepped in by mining user insights to help local governments formulate preventive steps. By leveraging the database of China's 1.6 billion smartphones in use, they offer insights into traffic flows in various provinces and cities. This data helps local governments to predict the direction in which the virus may be spreading, and thus roll out targeted measures to prevent a fresh outbreak or preempt aggravation.