5G adoption to spread like wildfire as demand for remote services surges
Share - WeChat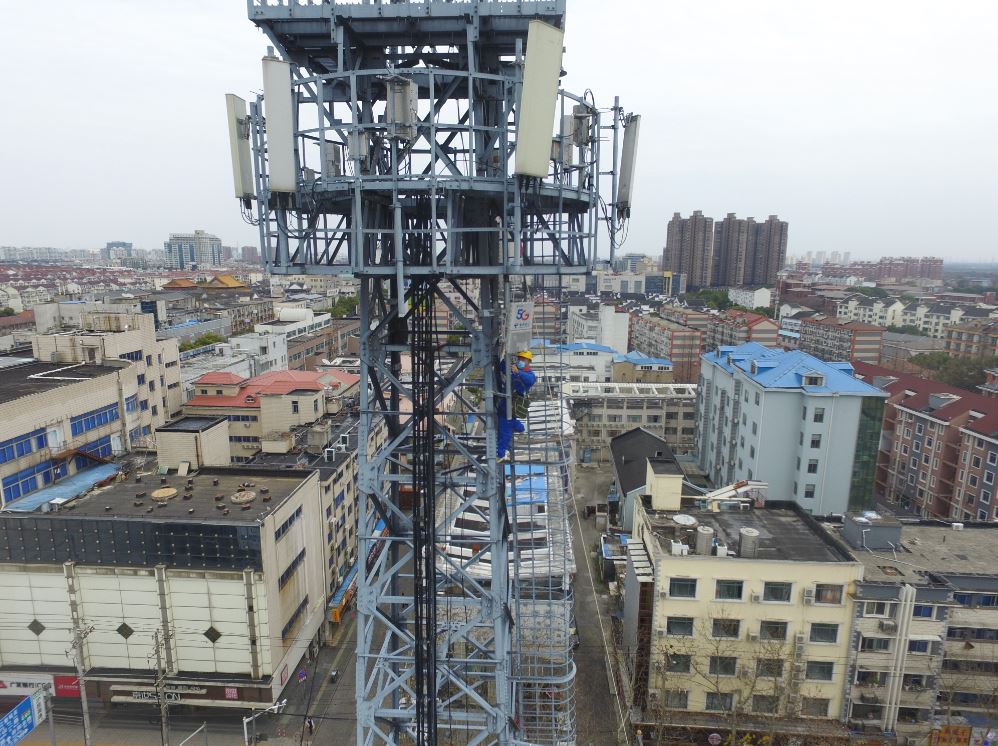 The novel coronavirus epidemic will not slow the momentum gained so far in 5G development in China as demand for remote healthcare services and remote work is surging, company executives and industry analysts said.
Frank Meng, chairman of the China branch of US chip giant Qualcomm, said: "We are confident that the good momentum of 5G development in China will not be changed."
Qualcomm remains confident that it can help hasten the quick deployment of 5G in the country, he said.
Meng said Qualcomm will also quicken the push to work with Chinese partners to promote the application of 5G in industrial internet, robotics, mobile e-commerce and other areas, with a view to better leverage the cutting-edge advantages of 5G to fight against the epidemic and any other public health crises in the future.
Currently, 5G is playing a role in containing the novel coronavirus outbreak. The superfast wireless communication technology has ensured quality and stable mobile services for hospitals, emergency command centers, railway stations and bus terminals.
It is also the foundation for robots, remote work, big data analysis and AI-enabled body-temperature measurement, as companies and people are working hard to contain the epidemic while resuming work at the same time.
For instance, it took China's three major telecommunications operators-China Mobile, China Telecom and China Unicom-just three days to complete the construction of the communication network at Huoshenshan Hospital in Wuhan, capital of Hubei province and the epicenter of the epidemic.
As early detection, isolation and treatment are vital to containing the virus, China Mobile has developed a remote medical consultation platform through which doctors can treat patients faraway.
By downloading and installing an app on a smartphone, doctors in Guangdong province can help treat patients in Hubei province. So far, over 140 doctors at Guangzhou-based Sun Yat-sen Memorial Hospital have used the platform to address more than 1,900 requests from patients.
Lu Shu, an employee of China Mobile, said 5G-enabled online medical consultation services can greatly reduce the traffic to hospitals' outpatient departments and help prevent cross-infection among crowds.
Yang Guang, an analyst at Strategy Analytics, said the industries that are directly involved in epidemic prevention, including medical care, logistics, robotics and security, will see a surge in demand for 5G networks.
Though the epidemic outbreak has slowed the construction of 5G networks in some cities, Yang hoped that the government will roll out measures after the epidemic to make up for the delay.
And 5G will be one of the key areas for infrastructure spending, which can fuel economic growth, Yang said.
Chen Fengwei, an employee at China Unicom, said the epidemic will likely spur the adoption of 5G in more industries from a mid-to long-term perspective.
Currently, healthcare, home entertainment, public security, remote work and online education sectors are relying heavily on 5G networks, Chen said.
Online education companies across China are already seeing a surge in demand for study-at-home content products and related services as the epidemic has hampered conventional education at schools, colleges and universities.
Following the postponement of school semesters, over 80 educational companies have offered free online courses to students in China where nearly 280 million students study at different levels, ranging from kindergartens to universities.
Fang Jing, chief electronics analyst at Cinda Securities, said 5G is of strategic importance, particularly at times like epidemics, and he expects China to roll out the networks this year.
Demand for 5G services at the consumer level may be delayed by the virus in the first quarter, but it will not vanish. Pent-up demand will likely burst forth in the second half of this year, Fang said.