Business boom eyed from the comfort of my couch
Share - WeChat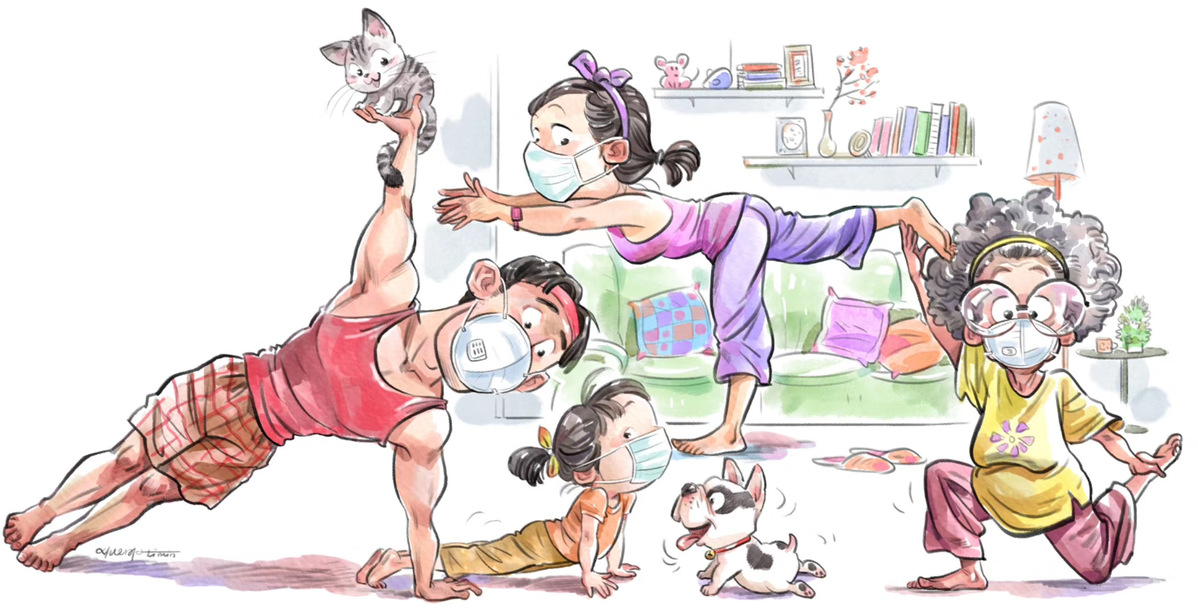 I have now been a "couch potato" for more than one month and have become used to spending more time at home.
My generation-those born after 1990-are accustomed to using smartphones to order food, buy necessities and to entertain ourselves.
However, I have made some changes to my lifestyle during the outbreak, which may offer new opportunities for businesses in the near future.
In Huangshan, Anhui province, my hometown, more WeChat groups based on neighborhood communities have been appearing.
Many communities have closed their doors to outsiders and have told their residents to go out as little as possible. In the community where my parents live, the property management office only allows one person from each family to go out to buy necessities each day.
In view of this, neighbors began to form WeChat groups to seek help from one another.
In such a group, if one person from a family plans to go to the supermarket to buy necessities, he or she will ask other families whether they want anything. If someone goes to the community gate to take delivery of a package, they ask others if they want goods collected.
As a result, neighbors have become closer than before the outbreak, and it will be interesting to see if this development can grow into a business model based on a certain group of people or a community.
Many people have also joined WeChat groups to search for discounts and to share secondhand items. Some entrepreneurs have been setting up buying platforms based on communities.
Meituan-Dianping, the on-demand service platform founded by its CEO Wang Xing, has for years operated Meituan Maicai, an online fresh food retail platform catering to communities with large populations.
Zhen Zhiyong, chairman of IDG Capital, said in a report that a large group of people, especially housewives and the younger generation, have become a major online consumption power during the outbreak, and this new trend makes community-based retail platforms a possibility.
I have also been buying face masks, disposable gloves and protective goggles.
After the epidemic, I will carry at least one mask with me every day for the sake of hygiene, and at home, I will still use antimicrobial napkins to disinfect my smartphone.
An increasing number of people will adopt more-hygienic habits after the outbreak, and as a result, more business opportunities will emerge in the hygiene and healthcare markets.
The epidemic has stricken many industries and affected the economy to some extent, but after it is over, there will be new opportunities.
After all, as the poet Percy Bysshe Shelley wrote, "If winter comes, can spring be far behind?"