Masked faces pose no trouble to AI algos
Share - WeChat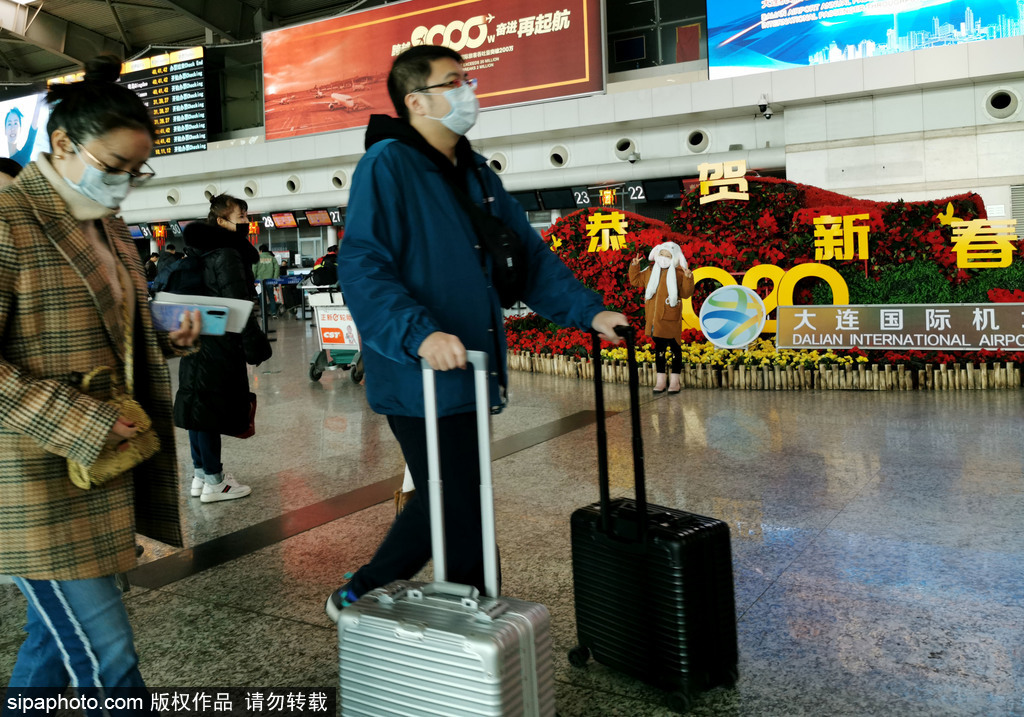 Artificial intelligence-powered technologies are increasingly being used to help contain the novel coronavirus outbreak in China, with several tech companies tweaking their facial recognition algorithms to identify people who are wearing masks.
Enterprises that use facial recognition for access control and attendance system needed to make the tweaks as traditional algorithms may not be sufficient for recognition. For, masks used by the employees often cover some features of the face.
Beijing-based tech company Hanwang Technology Co Ltd has upgraded its core algorithm and introduced a new facial recognition system for those who wear masks.
Huang Lei, vice-president of the company, said Hanwang Tech took just a month to develop the upgraded version. "We have rich experience in overseas markets for more than 10 years. In certain areas such as Africa and the Middle East, we have products that can recognize facial characteristics when the skin color or big beards pose difficulties," he said.
"We can quickly upgrade the existing products to recognize faces with masks," said Huang, adding that the upgrade often helps in accurate identification.
At present, the upgraded system has been deployed in the Bird's Nest stadium, Beijing No 3 Intermediate People's Court, Beijing Fire Museum and some other companies.
According to the government regulations about epidemic prevention and control, those who do not wear mask will be refused entry and alarms will be set off to remind the related authority on duty.
Internet, big data, AI and cloud computing should be deployed to prevent and control the epidemic, including the research of gene sequencing of the virus, tracking of patients, population flow and community management, said the Ministry of Industry and Information Technology.
Facial recognition has been one of the biggest emerging technologies over the past few years, as seen by its widespread use in everyday lives.
Yitu Technology, a Shanghai-based AI startup, has developed a contactless entrance guard system by applying facial recognition technology, which could identify each visitor within 300 milliseconds, with a 99.9-percent accuracy rate.
The company said the intelligent system can screen people even when they are wearing a mask. At present, it has been put into use in the headquarters of China Taiping Life Insurance, China CITIC Bank, the Shenzhen Civil Center, Baodi Square and other places.
SenseTime, another AI company that specializes in computer vision and deep learning, has launched a fever screening system, which could scan up to 10 people per second without direct contact and remotely identify individuals who display symptoms of a fever, lowering the risk of cross-infection and enhancing the speed for fever screening in crowded public places. The system integrates sophisticated AI algorithms with infrared thermal technology, and can also identify any individual without a face mask and send notification, with a success rate of over 99 percent.
Yu Xiaohui, deputy director of the China Academy of Information and Communications Technology said AI companies have given full play to their advantages, and released various AI-empowered solutions and products in a short period of time, making contributions in areas of epidemic monitoring, diagnosis and ensuring people's livelihoods.
"Some core AI technologies such as computer vision, natural language processing, robots and speech recognition have been widely used in the prevention and control of the outbreak," Yu said, adding AI is playing a positive role in helping enterprises resume production.