Biz as usual for cellphone companies
Share - WeChat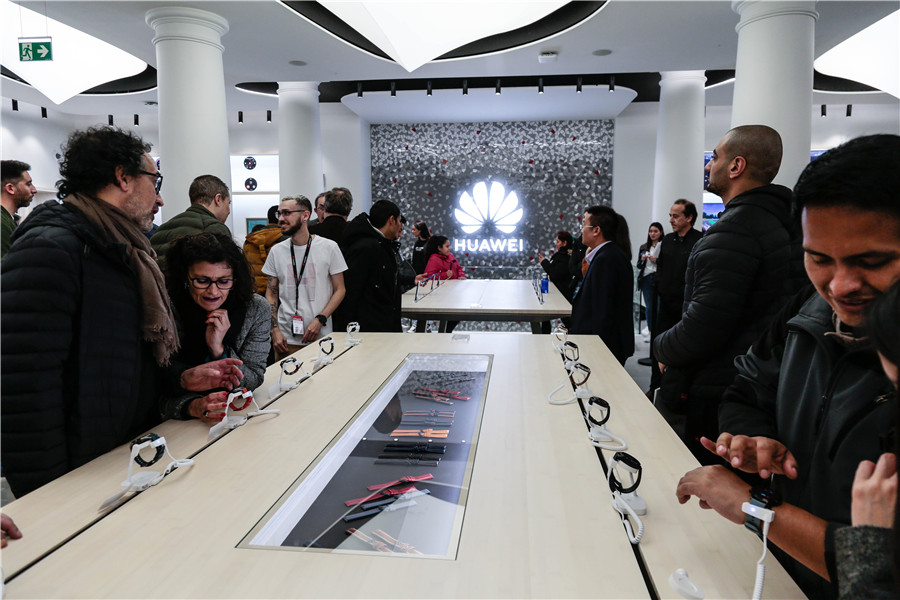 Huawei, Xiaomi, Oppo, Realme launch their latest models despite the epidemic
Earlier this month, even as China grappled with the exploding novel coronavirus outbreak, tech giant Xiaomi Corp's post on Chinese social media platform Sina created a flutter in the global smartphone industry.
Xiaomi, it seemed, was intent on assuring the industry it will be business as usual, no matter what. The company announced it was all set to organize China's first smartphone launch event online around the middle of the month. And on Feb 13, it kept its word.
Xiaomi's Sina post sparked quick comments on the official accounts of US chip giants Qualcomm Inc and Micron Technology, South Korean company Samsung's display unit, and many international smartphone suppliers. There was a consensus of sorts: The industry welcomes the launch of a nifty smartphone at this difficult time.
Their sentiment reflected not just the anxiety or a sense of relief, but eagerness of the global electronics sector to maintain normal operations as the epidemic's impact on manufacturing and supply chains worldwide became increasingly clear.
To be sure, China makes 70 percent of all smartphones in the world. The country is also the top smartphone market. As the novel coronavirus gripped the country, the global electronics industry trembled.
For instance, the world's biggest exhibition of the mobile communications industry, the Mobile World Congress, or MWC Barcelona 2020, canceled this year's show scheduled for this month amid concerns over the virus outbreak.
In response, Chinese smartphone makers resolved to prove there is truth in the saying that "when the going gets tough, the tough get going". They have been working hard to maintain normal operations, and to continue their plans of expanding their presence in Europe.