Honor unveils smartphones powered by Huawei's own app store
Share - WeChat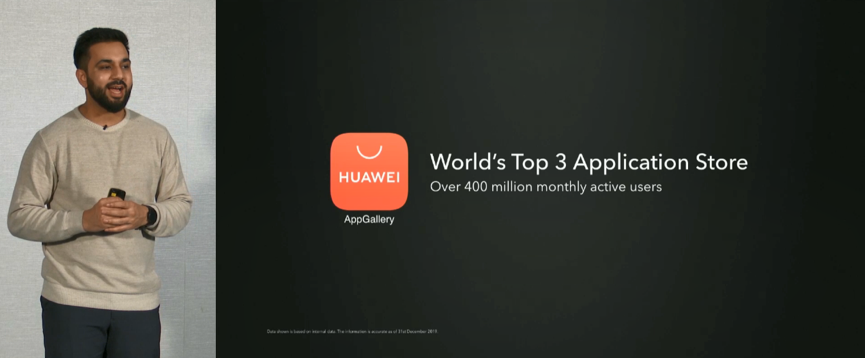 Honor, one of the two flagship smartphone brands of Huawei Technologies Co, has unveiled its latest smartphones that come with the Huawei AppGallery, its self-developed online store for downloading mobile apps.
This is an important move by the Chinese tech company to cope with Washington's ban on its use of the Google Play app store.
Honor V30 PRO and Honor 9X PRO are the first batch of smartphones that have been pre-installed with the AppGallery, which is dubbed by Huawei as among the 'top 3' app stores in the world.
Zhao Ming, president of Honor, said the Honor V30 PRO will first be available in Russia, and the Honor 9X PRO will launch sales in France, Germany, Egypt, Saudi Arabia and Malaysia in March.
The company said the AppGallery is now available in over 170 countries and territories, with over 400 million monthly active users. That is just behind Google Play app store and Apple's iOS app store.
The move came after the US government restricted Huawei from using Google's Android operating system, Google Mobile Service and the Google Play app store in its mobile devices, which has harmed Huawei's overseas smartphone business.
To cope with Washington's restrictions, Huawei developed its in-house operating system Harmony, and it has come up with the Huawei AppGallery. The company has been working hard to build the ecosystem for Huawei Mobile Services, the foundation for its ability to sell smart devices in overseas markets.
Huawei said it will invest $1 billion to encourage software developers to be part of Huawei Mobile Services, or the HarmonyOS ecosystem, with 80 percent of the money going to applications for overseas countries. Foreign consumers are accustomed to Google's Android system, Google Maps and YouTube, but Huawei can't access the updates of these services in its existing smartphones and future models amid the US ban.
Huawei is determined to go all out to cultivate a robust ecosystem for Huawei Mobile Services to reduce the fallout of Washington's restrictions.