Pictures of health
Share - WeChat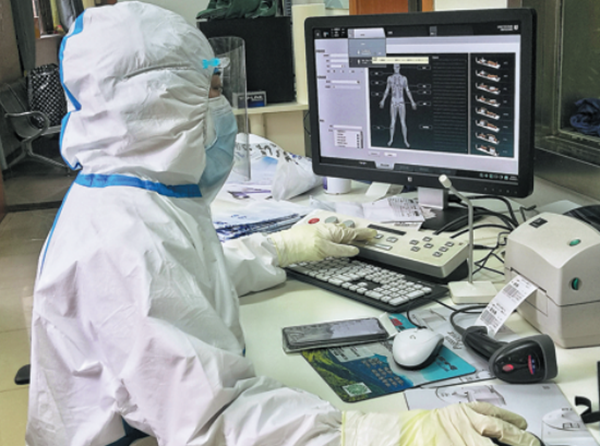 Lu Yong, a staff member at the Wuhan Hankou Hospital has captured the intensity, relief, laughter and pain endured by her colleagues and their patients on the front line of the battle against COVID-19 in Wuhan.
Lu Yong is a staff member on the management team at the Medical Information Department at Wuhan Hankou Hospital. It is one of the three designated hospitals that receive patients infected by the new coronavirus. Only 4 kilometers away from the South China Seafood Wholesale Market, the hospital bears a huge pressure of diagnosis and treatment.
Since Wuhan, capital of Hubei province has been on lockdown in an effort to contain the epidemic outbreak, Lu has been responsible for complicated matters such as the hospital's epidemic information report and packaged meal delivery for medical staff and patients. At intervals, she used her cell phone and camera to capture some of the most precious images of her colleagues fighting the epidemic.