Sweden lets Huawei stay in 5G race
Share - WeChat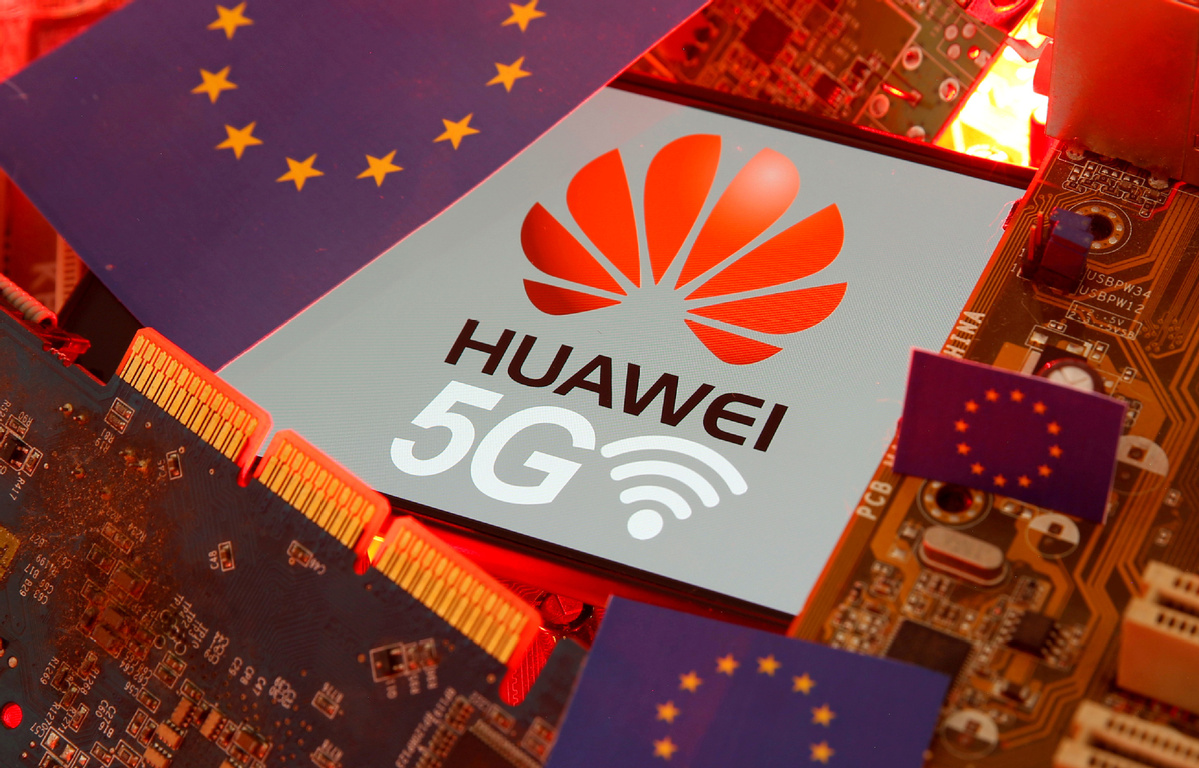 But Chinese firm and rivals must take part in independent security review
Huawei's fight for the European 5G market has intensified as Sweden became the latest country to say that it won't ban the Chinese telecom giant from its 5G rollout despite renewed US pressure on its European allies.
The Swedish Post and Telecoms Authority said on Friday that there would be no unilateral ban on Huawei. However, all vendors who want to participate in the Nordic country's 5G networks must submit to an independent security review by the country's Armed Forces and Security Services.
The Swedish Post and Telecoms Authority, which began a public consultation period on 5G security last October, is expected to soon announce the results of the consultation and some security amendments.
Swedish company Ericsson is a major European competitor of Huawei in 5G technology. And it announced late last year that it had signed a 5G rollout deal with Telenor, a Norwegian telecom company which operates mainly in Nordic countries.
Separately, the United Kingdom announced on Jan 28 that it would allow Huawei to participate in the non-core part of its 5G networks, with a 35 percent cap on market share.
The decision has deeply upset Washington, which had put heavy pressure on the UK, one of the countries in the Five Eyes intelligence-sharing network.
The Financial Times reported that there were heated exchanges when British Prime Minister Boris Johnson telephoned US President Donald Trump after announcing the UK's decision. US Vice-President Mike Pence has expressed disappointment at the UK decision.
"Banning Huawei would leave Britain trailing behind on technology. And keeping Huawei will make Britain greater on 5G," Chinese Ambassador to the UK Liu Xiaoming wrote in a tweet on Sunday.
In an interview with the BBC aired on Sunday, Liu said he hoped Johnson would stick to his decision on Huawei. "I always say that Britain can only be great when it has its own independent foreign policy," he said.
He described the UK move as a good decision although he expressed dissatisfaction with the 35 percent market share cap, saying it did not reflect the UK's principles for a free economy and free competition.
Liu's statement came after some senior Conservative MPs wrote a letter asking the UK authorities to "rule out hi-tech untrusted, high-risk vendors" in the country's 5G networks or introduce "sunset clauses" to limit the involvement of such providers. "I think what they are doing is a kind of witch hunt," Liu told the BBC.
Also on Sunday, the Chinese Embassy in France issued a statement calling for transparent criteria and fair and equal treatment of all companies if France announced security measures regarding 5G vendors.
Discrimination against a company because it is from a certain country is protectionism in disguise and violates the principle of a market economy and free trade, the statement said.
The embassy also expressed concern about French news media reports suggesting that the French authorities were preparing restrictions on Huawei's participation in France's 5G networks, including banning it in dozens of large French cities and underprivileging it in security reviews compared with Nokia and Ericsson.
"We are deeply shocked and worried about this," the statement said.
French President Emmanuel Macron has repeatedly said that France was not looking to stigmatize any particular firm or country in building its 5G networks. "If the above-mentioned reports are true, it clearly breaks the promise made by the French government," the statement said.
The embassy said that China treated Nokia and Ericsson, the two European companies, fairly with regard to the building of its 5G networks, even allowing them to participate in core networks. "And we don't want that the European companies' development in the Chinese market is hurt due to the discriminatory and protectionist measures against Huawei by France and other European countries," it said.
Meanwhile, US Attorney-General William Barr recently called on the US government to consider taking control of Nokia and Ericsson, but Pence and White House economic adviser Larry Kudlow later dismissed the suggestion.