Timeless tuxedos and sharp suits
Share - WeChat A small street in London that has written itself into fashion history, Savile Row continues to offer a range of suave tailoring choices to the cognoscenti with an eye for tradition.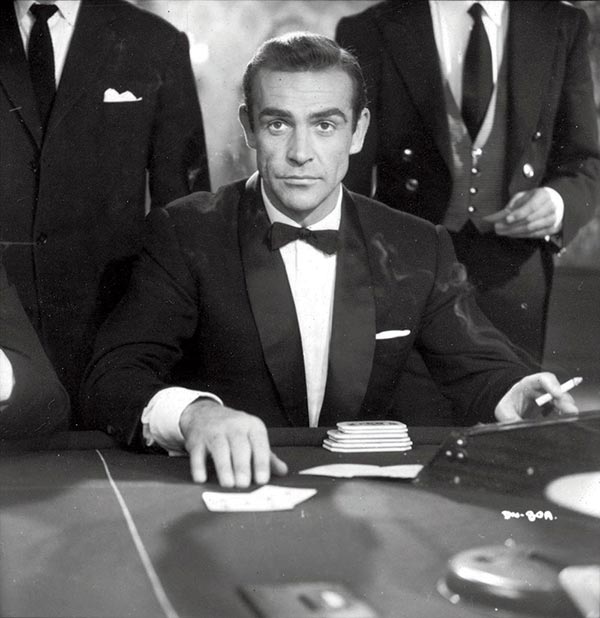 Although creativity has liberated men's formal dressing in recent seasons, when picturing the archetype of a suave gentleman, it's hard not to picture Sean Connery as an immaculately attired James Bond accessorising a martini – shaken, not stirred – and sporting a sharp suit or a timeless tuxedo. Or Daniel Craig, who will step out in such sartorial snap on screens for the last time as the secret agent in No Time to Die this April.
Ian Fleming portrayed his 007 buying his signature suits on one of the most important streets in global fashion history: London's Savile Row. The Row has not only been a bastion of bespoke tailoring for the past two centuries, but one of its oldest tailors, Henry Poole & Co, also played a leading role in the creation of the tuxedo. The most famous story about the emergence of the tux involves a wealthy tobacco magnate's son from New York State's Tuxedo Park, Pierre Lorillard IV. Inspired by a dinner jacket designed by Henry Poole for the Prince of Wales, he decided to do away with the traditional long tailcoat, wearing his new short jacket to the Tuxedo Club's first annual ball in 1886. Lorillard kick-started a fashion revolution for men's eveningwear and the tuxedo soon became a classic, bearing the name of the small village where it made its debut famous the world over.