Golden girl Gu's got great expectations
Share - WeChat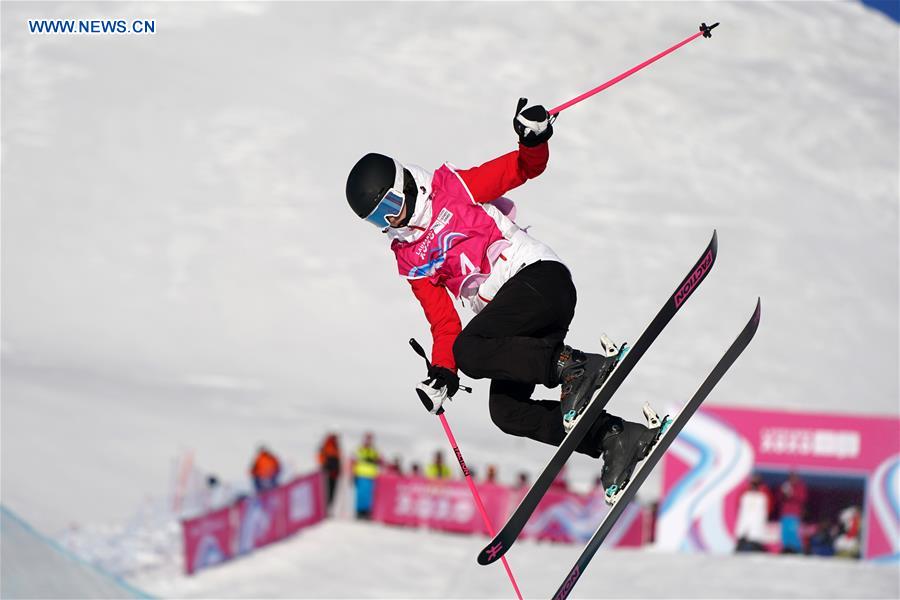 China's US-born skier dreaming of Beijing 2022 glory after gold at Youth Olympics
Gu Ailing bagged her first Olympic medal for China on Monday and now can't wait to try to repeat the feat at Beijing 2022.
The American-born youngster won the women's freeski halfpipe competition at the Winter Youth Olympics in Lausanne, Switzerland, on Monday with a score of 93.00-China's second gold of the Games following Yang Binyu's victory in the mass-start speed skating competition last Thursday.
Li Fanghui (85.66 points) made it a Chinese one-two by claiming halfpipe silver, with American Hanna Faulhaber third (77.33).
Born to a Chinese mother and an American father in San Francisco, Gu, better known as Eileen in the States, completed a naturalization process to become a Chinese athlete last June.
Now, the 16-year-old is excited about the prospect of representing her mom's native country at the 2022 Beijing Winter Olympics.
"One of the main reasons I switched to China was I felt like I had more opportunity to inspire young girls," Gu told Olympic.org after Monday's victory.
"I have a really deep connection to Beijing so being able to compete in 2022 there, hopefully, means the world to me.
"I am really excited to be able to inspire a lot of people and be inspired by the people who I am skiing with."
Having already secured gold before her last run, Gu tried out a new trick in her final routine, scoring 90.00 points.
Better known as a slopestyle expert, Gu admitted she rarely practices halfpipe.
"I was happy, I just wanted to test my new trick," said Gu.
"The (halfpipe) venues are hard to find, so I always do 'match practice' (during competitions)."
Gu said she developed the new trick last week while training at Chongli district's Secret Garden Resort, a Beijing 2022 venue.
"I performed those tricks neat and nice today. Every time I am in competitions, I can master several new skills," she said.
Prodigious talent
Having first encountered the fun of a ski resort when she was just 3 years old, Gu quickly proved to be a prodigious talent on snow.
She was crowned an American national junior champion at the age of 9 and was admitted to the USA Snowboard and Freeski Association's adult training program when she was 13.
In August last year, Gu represented China for the first time at an International Ski Federation (FIS) event in Cardrona, New Zealand, where she won both slopestyle and halfpipe gold medals at the Australian New Zealand Cup.
Now busy juggling her roles as a high-school student, freestyle skier and part-time model, Gu reckons her hectic schedule will aid, rather than detract from, her preparations for 2022.
"I think it's really important to have a well-rounded life and to be able to do multiple different things. I enjoy doing it," she said.
Meanwhile, silver medalist Li said she had showed improvement in Monday's event, executing her first and second runs cleanly before tumbling in her final routine.
"The result was good, but I still need to improve my landing stability," said Li.
In the women's snowboard halfpipe, Japan's Mitsuki Ono and Manon Kaji took gold and silver respectively.
Mitsuki was the only rider to register a score of over 90 points during the whole event, by posting 95.33 in her third run.
Kaji was second with 85.33, and Switzerland's Berenice Wicki third with 81.33.