Mexico celebrates Chinese New Year with costume contest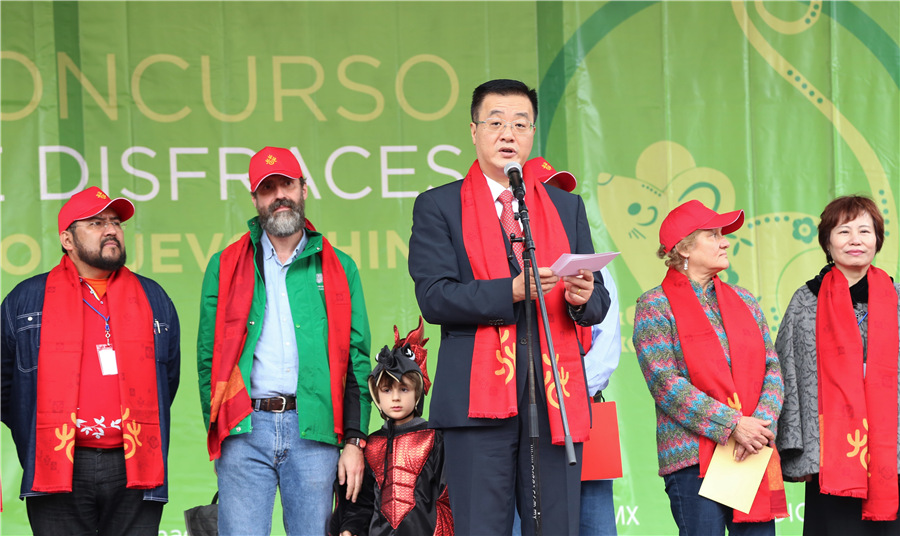 As one of the highlights of the 2020 Spring Festival celebration in Mexico, the third Chinese New Year Costume Contest took place in Mexico City on Jan 19 – organized by the Chinese embassy in Mexico, the China Cultural Center in Mexico and the Government of Mexico City.
Attending the event along with an audience of around 4,500 people were Zhu Qingqiao, Chinese ambassador to Mexico; Zhuang Lixiao, cultural counselor of the Chinese embassy in Mexico; Luo Jun, director of the China Cultural Center in Mexico; Diana Alarcón González, general coordinator of advisors and international affairs of the Government of Mexico City; Carlos Mackinlay, secretary of tourism; Rodrigo Díaz González, undersecretary of planning, policies and regulation of the Mobility Secretariat; and Fernando Gual Sill, general director of zoos and wildlife conservation.
In the opening speech, Ambassador Zhu extended warm greetings to the citizens of Mexico. He said that Spring Festival is the grandest traditional festival in China, and it contains deep cultural connotations. The Chinese embassy in Mexico will use this as a starting point to conduct a series of rich cultural exchange activities with Mexico throughout the year, to further enhance mutual understanding and friendship between the two peoples and promote cooperation in various fields between the two sides.