Africa showing bright prospects for growth
Africa is at a crucial phase in its development trajectory. The annual Foresight Africa report by the Brookings Institution, a nonprofit organization, sees "considerable growth prospects" for the region in the next five years.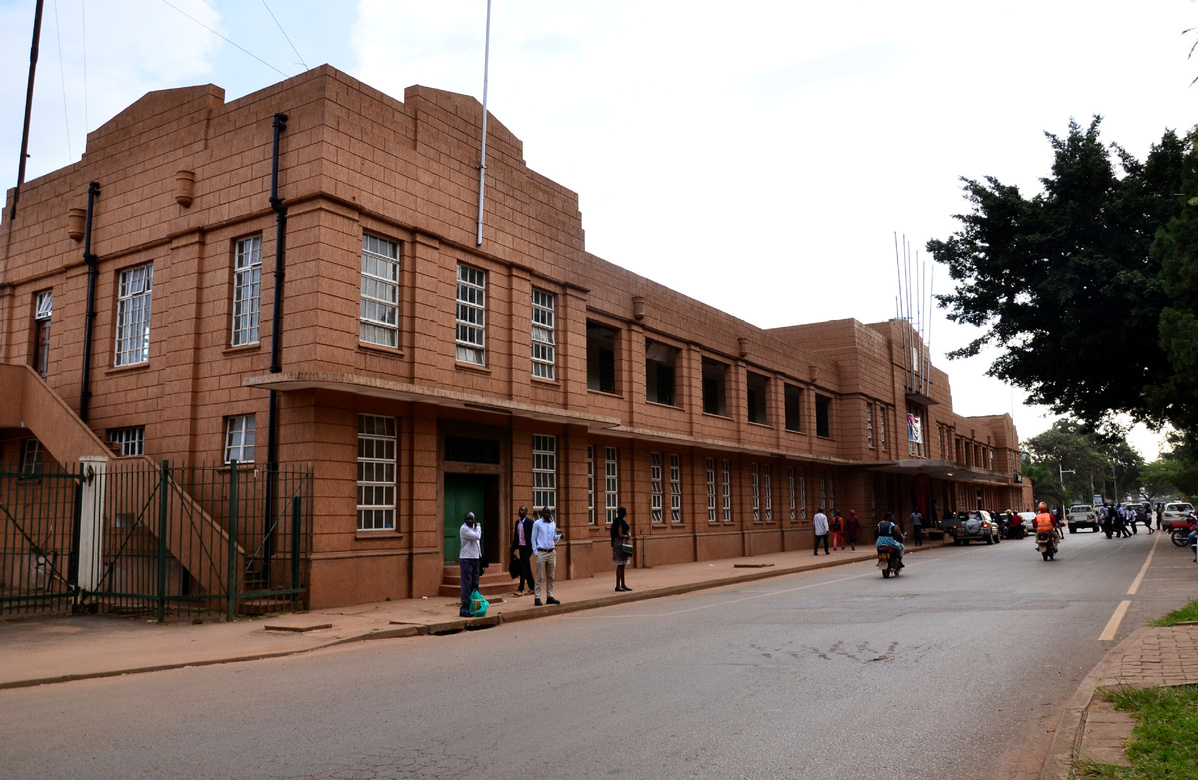 About half of the region's countries are expected to grow at 5 percent or more and see a faster rise in per capita income than the rest of the world.
The report says five countries would be registering the fastest growth during the period: Senegal, which is expected to grow at 8.3 percent; Rwanda at 7.9 percent; Niger, 7.3 percent; Uganda, 7.2 percent; and Mozambique, 6.9 percent.
Policies adopted now will determine how quickly the continent accelerates growth and creates prosperity for all.
For a long period, sub-Saharan Africa had accounted for a large and increasing share of world poverty. According to a 2018 World Bank report, the number of people living in poverty in the region increased from 278 million in 1990 to 413 million in 2015.
In contrast, the number of people living in poverty declined globally by over 1 billion during the same period.
Extreme poverty reportedly declined in every region of the world except Africa, where about 50 percent of countries in sub-Saharan Africa were unable to eradicate extreme poverty, one of the United Nations' Millennium Development Goals.
In 2015, African states adopted two important development agendas: the Vision 2030 Sustainable Development Goals, which aim to leave no one behind as countries grow, and the African Union's Agenda 2063, a blueprint for transforming Africa into a global powerhouse.
Sub-Saharan Africa is home to the largest free trade area and a market of 1.2 billion people. The region is expected to harness the potential of its resources and people.
The African Continental Free Trade Agreement was brokered by the AU and signed by 44 of its 55 member states in Kigali, Rwanda, in March 2018. The African Continental Free Trade Area demonstrates the common will of African countries to work jointly to achieve the vision of Agenda 2063.
Africa is emerging as a new energy frontier. About 70 crude oil and natural gas projects are expected to start operations in sub-Saharan Africa from last year to 2025.
Opportunities on the continent are vast. Yet challenges in doing business are apparent despite a paradigm shift toward market-based growth, enhanced political and economic governance and a favorable global environment.
First, inadequate financing is a key constraint in the achievement of development goals. Policy reforms to facilitate resource mobilization will go a long way toward the region's development.
Reforms in the taxation systems will help recover money that states lose through fraudulent schemes that amount to $50 billion every year. Kenya loses an estimated $6 billion annually in tax evasion. Between 1970 and 2008, $217.7 billion was illegally transferred out of Nigeria, while Egypt lost $105.2 billion and South Africa over $81.8 billion.
Tax authorities from the region have expressed optimism in bridging the gap by employing integrated and comprehensive approaches aimed at improving customs operations.
Second, the lack of procedural awareness and hierarchy of systems is a problem. However, the governments are working to improve the situation. In 2018, Nigeria made it easier to start a business by establishing an online platform to pay stamp duty. This reduced the time for starting a business from 19 to 11 days. Burundi improved transparency in dealing with construction licenses by publishing regulations online.
Third, conflict and post-conflict reconstruction difficulties prevail in many African countries, obstructing development efforts.
Reforms are necessary to address these challenges.
Streamlining the application procedures for power connections is a big concern. The electrification rate in Africa stands at 43 percent, with 15 countries on the continent having access rates below 25 percent.
The effective execution of national and internationally agreed upon agendas requires the cooperation and commitment of all stakeholders, including the private sector, labor unions, civil society and development partners.