Crisis in Libya a proxy war between big powers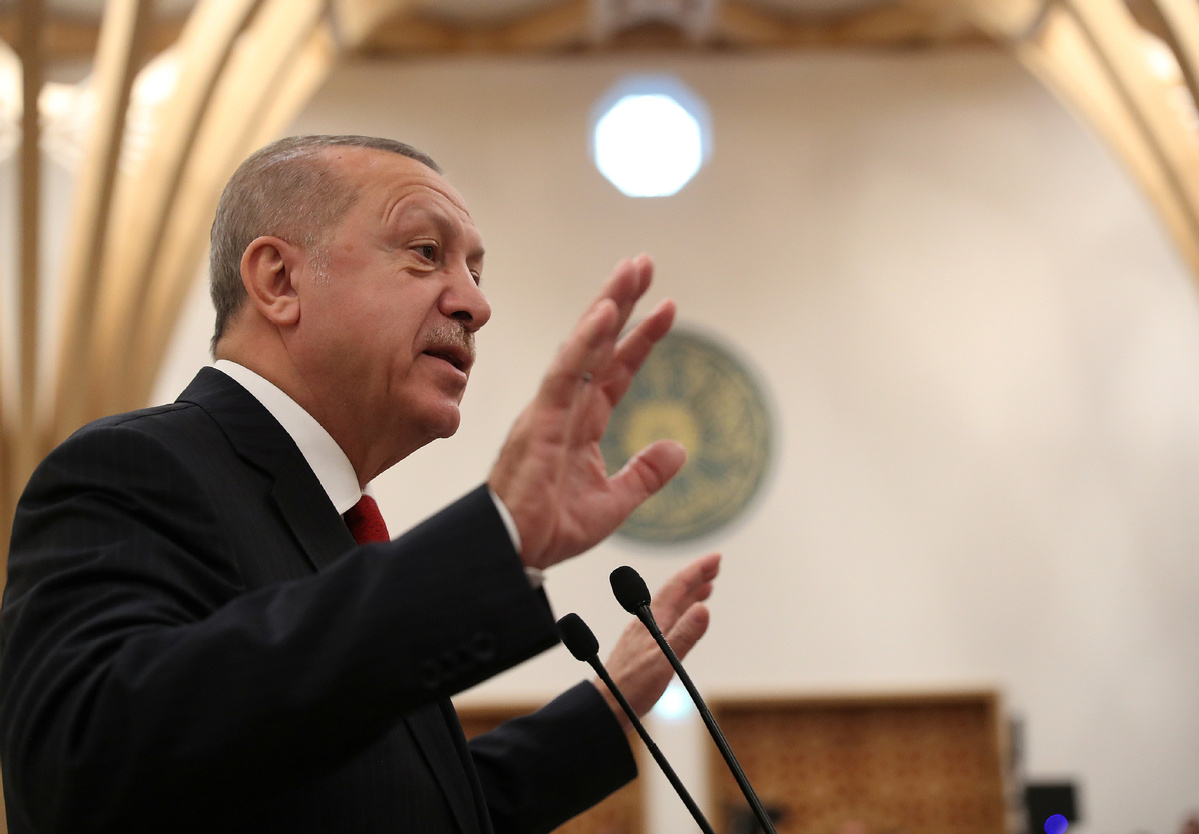 On Thursday, Turkish President Recep Tayyip Erdogan announced that he will send troops to Libya, which reminds of what happened nine years ago when NATO forces led by Britain and France bombed the country, leading to the downfall of the Muammar Gadhafi regime.
However, is there enough global concern about the livelihoods of Libyans caught in the endless political struggles and military conflicts in the war-torn North African country? And do the developments in Libya have anything to do with Turkey?
Gadhafi's death in 2011 was followed by chaos in Libya, with hundreds of ethnic and other groups engaging in a protracted civil war while ordinary Libyan people were killed, wounded or uprooted from their homes and forced to lead a miserable life. As is often the case with Western powers, even in Libya they are responsible for destruction, and not construction, and have now turned a blind eye to the country's humanitarian crisis.
By the first half of 2014, two major warring factions were left in Libya-the east-based army led by the pro-Gadhafi Khalifa Haftar and a United Nations-recognized Government of National Accord, an interim government led by Fayez al-Sarraj.
Since April 2019, Sarraj's troops in Tripoli have been under attack by Haftar's forces. In September, Erdogan announced that his government had received a request for military assistance from the GNA.On Jan 2, the Turkish parliament approved a bill authorizing the government to send troops to Libya.
Different countries in the Middle East are on different sides of the two warring factions in Libya. While Turkey and Qatar back the GNA, Egypt, Saudi Arabia and the United Arab Emirates support the pro-Gadhafi forces. That explains why the two warring sides have continued to fight each other for so long even though Libya's economy has all but collapsed.
Behind Erdogan's decision to intervene militarily in Libya is his "great power dream" to restore the glory of the Ottoman Empire led by Turkey. Huge oil interests might be a major factor for other parties' interest in the Libyan crisis.
Driven by such geopolitical, selfish interests, the civil war in Libya has clearly become a proxy war between big powers now.
-XIAKEDAO, A WECHAT ACCOUNT OWNED BY PEOPLE'S DAILY OVERSEAS EDITION
Most Viewed in 24 Hours
China Views