BJEV's new electric models to meet mobility demands
Share - WeChat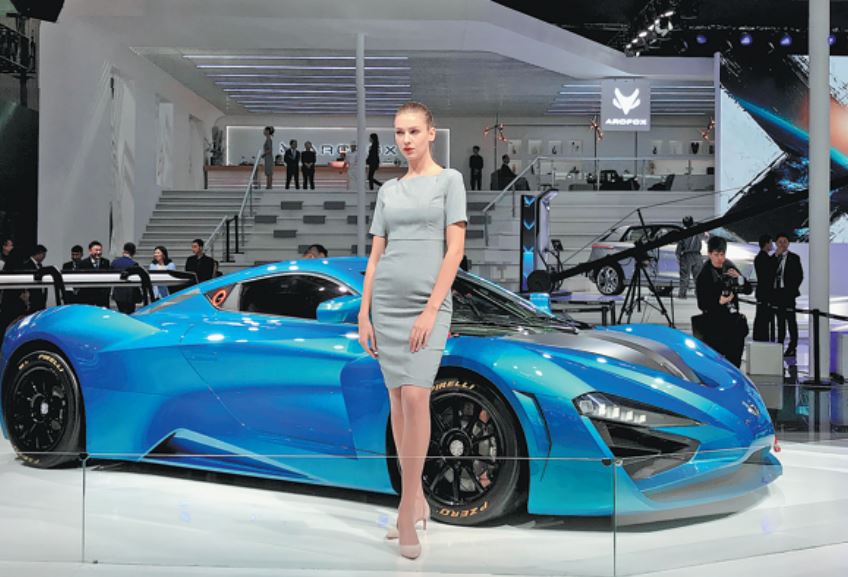 BJEV, a subsidiary of China's BAIC Group, is planning to offer around 40 electric models based on three purpose-built platforms in 10 years as part of its goal to become a world-class carmaker, according to a top executive.
Ma Fanglie, president of BJEV, said the move will further enrich the company's lineup of models to meet mobility demands. He added that the vehicles will feature smart functions and high-level autonomous driving.
Ma made the remarks last week at an event inaugurating the second decade of the carmaker, which was established in 2009.
BJEV was the first electric carmaker to go public in China. It has been the largest electric carmaker by sales for seven years, with total sales exceeding 500,000 units, according to the company.
"Our goal is beyond being No 1 in China. We want to grow the new energy vehicle industry and give it our best," Ma said.
China has been the world's largest market for new energy vehicles since 2015. Last year, sales totaled 1.21 million, accounting for more than half of the global total, according to the statistics of the China Association of Automobile Manufacturers.
Starting with affordable small-sized models, BJEV has tried its best to move upward and has acquired some satisfactory results.
Last year, it delivered more than 150,000 vehicles, with the larger EU series accounting for around 80 percent of the total.
The carmaker said the first model under its high-end Arcfox brand will hit the market later this year. The brand has a purpose-built platform, and four models are in the pipeline.
Lian Qingfeng, BJEV's spokesperson, said the company is working on a model that would beat the Tesla Model S.
BAIC said its three major partners-Daimler, Huawei and Magna-have also helped in the brand's development.
Arcfox conducts technical validation at a lab Daimler built with BAIC, which is also its partner for producing Mercedes-Benz models.
Chinese technology giant Huawei will provide connectivity and 5G-related solutions in Arcfox models.
Magna International, the Canadian automotive supplier, has an even bigger role to play. It has established two joint ventures with BJEV, one specializing in electric vehicle design and development, and the other a car-manufacturing plant.
Located in Zhenjiang, Jiangsu province, the plant is one of the most advanced manufacturing facilities in China, capable of producing steel and aluminum car bodies, according to Arcfox.
The joint venture brings together Magna's vehicle engineering knowhow and BJEV's local clout to develop next-generation smart electric vehicle technology for the Chinese market, BJEV said.
BJEV has also been working with CATL, China's largest power battery maker, and a supplier of international carmakers including BMW and Volkswagen.
Last September, BJEV and CATL showcased the first BJEV models to feature its latest CTP batteries.
Wu Kai, CATL's chief scientist, said CTP batteries' energy density will be 15 percent better than conventional ones. But they feature the components involved are 40 percent less.
BJEV is also an advocate of battery swap technology. Xu Heyi, chairman of parent company BAIC Group, said it has set up around 160 battery swap stations across the country, and another 100 will be completed by the end of 2020.
"Beijing is planning to replace all its taxis with electric cars capable of battery swap within 3 years. Around 20,000 will be finished this year, because those already in service have very good performance," Xu said.