Xi, Myanmar leaders celebrate 70th anniversary of diplomatic ties
Share - WeChat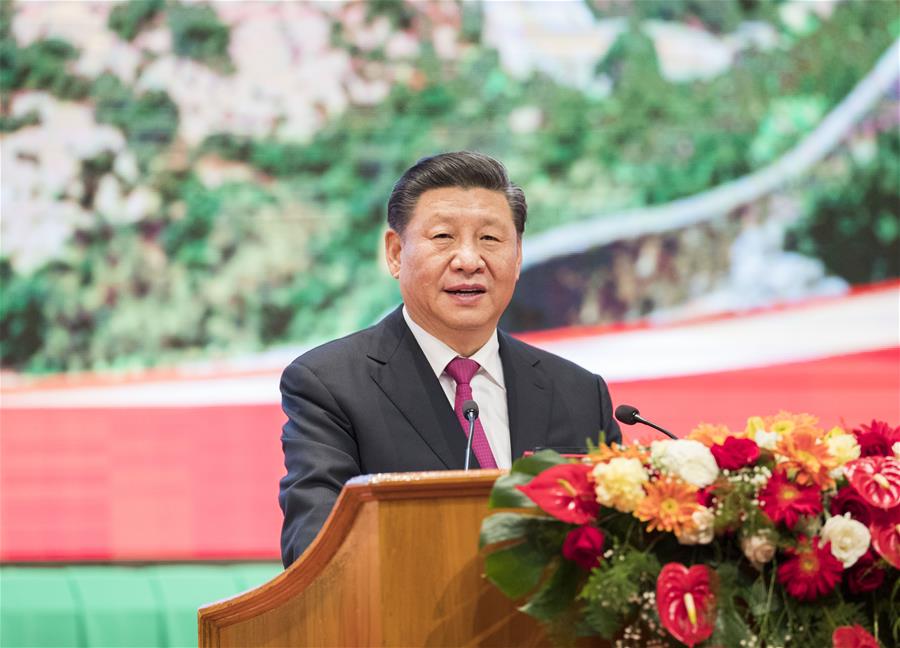 NAY PYI TAW - Chinese President Xi Jinping and Myanmar leaders attended a state event here Friday to launch celebrations for the 70th anniversary of bilateral diplomatic ties and for the China-Myanmar Year of Culture and Tourism.
Myanmar President U Win Myint, State Counsellor Aung San Suu Kyi, First Vice President U Myint Swe, Second Vice President U Henry Van Thio, Speaker of the Union Parliament and Speaker of the House of Representatives U T Khun Myat, Speaker of Amyotha Hluttaw U Mahn Win Khaing Than, Commander-in-Chief of Defense Services Min Aung Hlaing, and all cabinet members attended the event.
Myanmar and China share a long history of friendly exchanges, and the two peoples have been bound together like brothers and sisters, U Win Myint said in his address to the guests.
Myanmar and China have witnessed a momentous journey since the two countries established diplomatic relations 70 years ago, he said.
Leaders of the two countries have carried out close friendly exchanges, and the Five Principles of Peaceful Coexistence championed by both countries have become a basic norm in international relations, he said.