Stage all set for popular festival play
Share - WeChat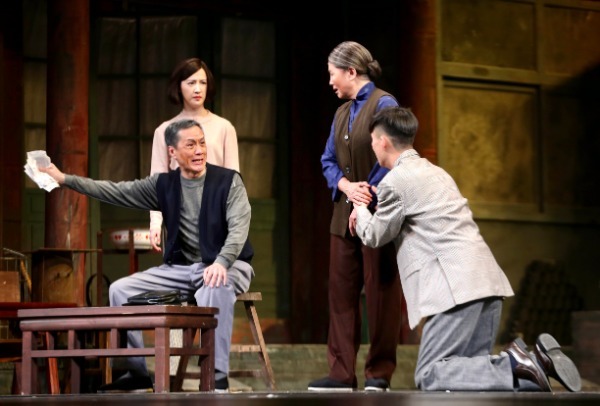 As most people wind down for the Spring Festival holiday, performers at one Beijing theater are setting the stage to entertain over the festive period.
During a recent Saturday afternoon, actors and actresses from Beijing People's Art Theater gathered at a rehearsal room to prepare for the Chinese play, titled Family Reunion, which opened on Tuesday and will run for 14 shows through Jan 30.
Adapted from Chinese writer Ye Guangqin's novel of the same title, the play tells a family's story spanning five decades. Living in a traditional courtyard in a hutong (narrow alley) in downtown Beijing, the Wang family has traditionally worked on the maintenance and repair of historic buildings. However, with society changing over time, the Wang family goes through ups and downs. The family's loyalty to the same career of its members is also challenged with the younger generation spurning tradition.
The play is part of the ongoing 20th Meet in Beijing International Arts Festival, which brings over 700 artists from 12 countries and regions to the capital through Feb 4.
Since the play premiered in 2005, it has become one of the most popular plays of Beijing People's Art Theater's repertories. Founded in 1952 with Chinese playwright Cao Yu as its first president, the theater is known for its productions, including Teahouse, Thunderstorm and Sunrise.
Directed by Ren Ming, Family Reunion features veteran theater actors, including Feng Yuanzheng, Liang Danni and Wang Changli.
"Last year, we staged 14 shows of the play during the Spring Festival. The performances were warmly received by the audience. The show is about family and that's why people love it during the holiday, when families get together," says actor Feng, who plays the leading role of Wang Mantang, who devotes his whole life into repairing and preserving ancient buildings.