New energy car sector remains optimistic in long-term output
Share - WeChat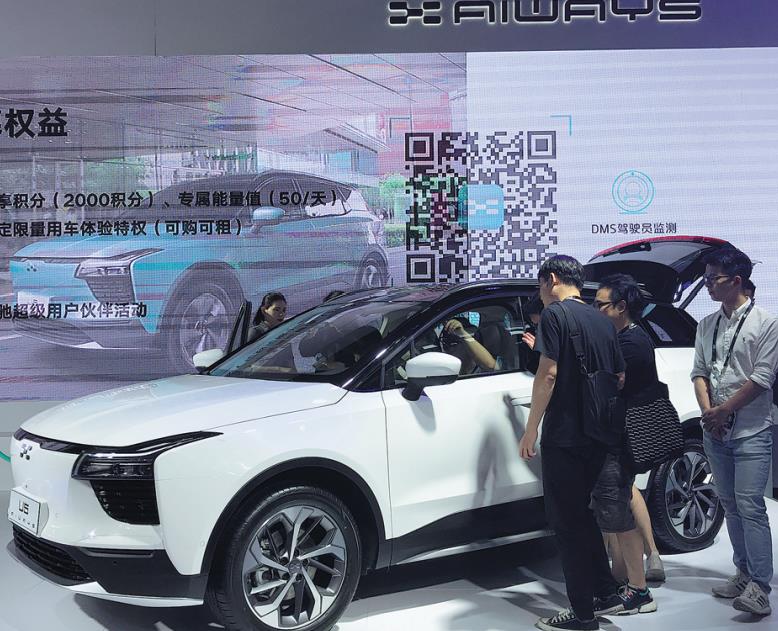 'No-change' in future prospects despite 2019 sales dip, senior official says
China's new energy vehicle sales dipped in 2019 for the first time in at least a decade, but a senior industry official said on Saturday there is "no change" in the sector's long-term prospects.
Sales of electric cars and plugin hybrids totaled 1.21 million, down from 1.26 million in 2018, said Miao Wei, minister of industry and information technology, at the annual China EV 100 Forum.
Miao said the fall is the result of a number of factors including the macroeconomic environment and a cut in government subsidies starting in June.
After the cut, the subsidies fell around 70 percent from the previous year and triggered the sales fall that had lasted till November 2019.
He said sales in December totaled 163,000, basically the level before the subsidy cut, showing that the move is losing its negative effect. He promised there would not be subsidy slashes this year.
Miao said China's new energy vehicle industry has gained a lead globally and the country will continue the strategy to consolidate the momentum.
"There is no change in the sound and long-term development of new energy vehicles," he said.
Such vehicles' sales in China have accounted for over 50 percent of global sales since 2015, and their qualities have seen significant improvement as well.
Battery costs have fallen 85 percent from 2009, and some Chinese companies including SAIC Motor, GAC and BYD have been exporting their vehicles.
Miao said the ministry is working on guidelines for the segment's development and is expected to promulgate them soon, including the dual-credit scheme for coming years.
Carmakers in China have been demanded to produce a certain number of electric vehicles and plug-in hybrids to accumulate credits. If they don't, they can purchase credits from others or get fined.
"We are setting a target that new energy vehicle sales will account for a quarter of car sales in 2025," Miao said. "It is challenging, but it will make the credits worth more money."