Fires bring 'moment of truth'
Share - WeChat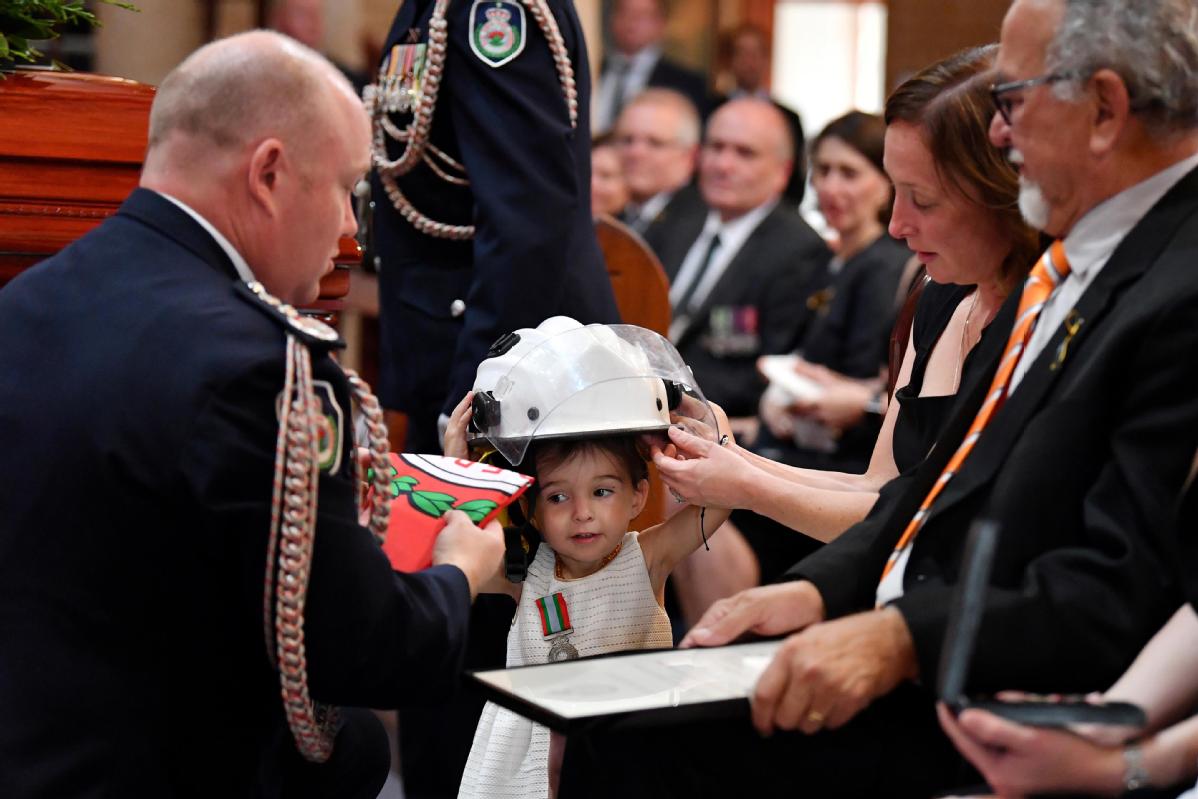 Australia's plight seen as clear sign climate change cannot be ignored
Residents of bushfire-ravaged Australia have been forced to ask themselves if this is the new normal.
For more than five months, fires have been cutting deadly paths across much of the continent. Their sheer size and intensity have been on a scale not previously seen in the country.
So far, fires have burned through more than 6 million hectares of land, and about 2,000 homes and businesses have been destroyed. Remote villages have been obliterated and millions of farm animals have died, and an estimated half a billion wild animals have been killed and their habitats destroyed.
At least 25 people have died, with many more injured, and the emotional and mental toll on those who have survived is immeasurable.
By Monday, the extreme weather conditions had eased, with cooler temperatures and rainfall bringing relief to exhausted firefighters in some areas. But by Tuesday morning, more than 130 blazes were reported across the country.
Prime Minister Scott Morrison is considering calling a Royal Commission to look into the fires and the government's response, as criticism mounts over his handling of the emergency.
Morrison's response to the fires has been criticized as slow, although days ago he made history by mobilizing 3,000 reserve troops. However, the decision to release a government video, with a musical soundtrack, announcing the government's mobilization of military assets was seen by many as tacky.
In addition, the federal government announced on Sunday the setting up of the National Bushfire Recovery Agency, with more than A$2 billion ($1.38 billion) for rebuilding infrastructure.
Politician Richard Di Natale, leader of the Australian Greens political party, has described the fires as Australia's "moment of truth".
"We must accept that Australia's climate has changed, and we need to make sure that our land management, disaster response and climate policies are relevant to the new reality we face," he said in a statement.
The impact of the fires is being felt well beyond Australia's borders. In New Zealand, around 1,600 kilometers across the Tasman Sea, smoke from the fires has turned pristine glaciers brown.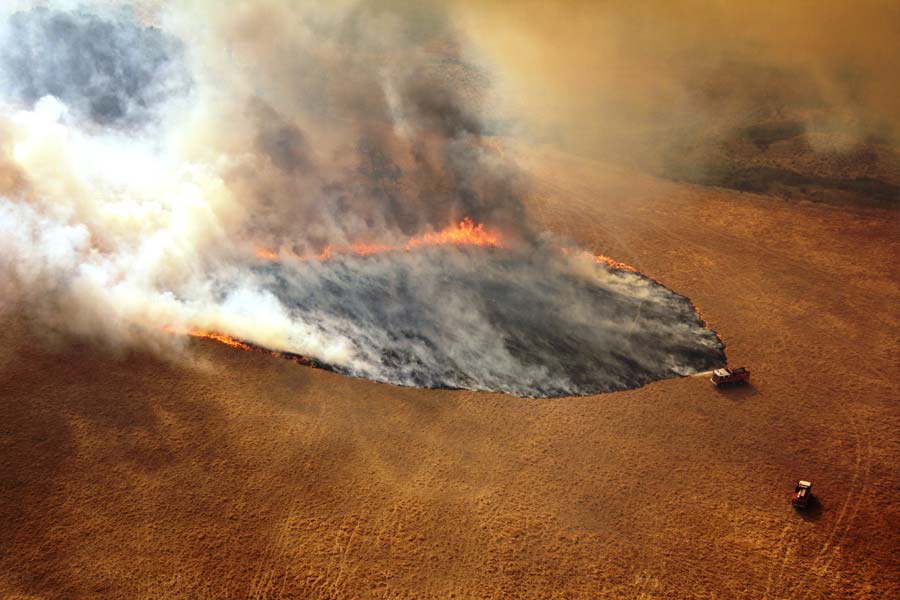 David Holmes, director of the Monash Climate Change Communication Research Hub at Melbourne's Monash University, said, "This isn't just about cyclical drought, which politicians like to use to normalize the current situation.
"In the last 15 years, Australia saw eight of its 10 warmest years on record. Climate scientists tell us that, with climate change, weather systems increasingly move poleward. This means that storm tracks that once brought moisture from the Southern Ocean right up the east coast are not reaching as far, and inland forested areas are becoming much drier," he said.
David Bowman, a professor of pyrogeography and fire science at the University of Tasmania, said the bushfires provide a "critical link to understanding how climate change will transform bushfire behavior, frequency and ecological impacts".
"We are now transiting away from what climate models tell us about the possible effects of climate change on bushfires, to observing and experiencing extreme, unusual and ecologically and economically damaging bushfires driven by anomalous climate conditions," he said.
This is all new ground, said Bowman. However, he added, "As a society, we are running out of time to adapt to climate changedriven bushfires, and policy failure will lead to escalating disasters that have the capacity to eclipse the worst disasters we have experienced."
The Climate Council, in a paper on bushfires and climate, said that for more than 20 years scientists have warned that climate change would increase the risk of extreme bushfires in Australia.
"This warning was accurate. Scientists expect extreme fire weather will continue to become more frequent and severe without substantial and rapid action to reduce greenhouse gas emissions," the council paper said.
In 2009, Australia's Common-wealth Scientific and Industrial Research Organisation warned of the coming dangers of extreme weather conditions and their impact on bushfires. In a paper titled "Climate Change', the agency said, "For Australia, heatwaves, fires, floods and southern Australian droughts are all expected to become more frequent and more intense in the coming decades.
"Snow and frost are very likely to become rarer or less intense events. Locally and regionally, the greatest impacts will be felt through changes in water availability and sea level, and extreme weather events," the report said.
In March last year, former state fire commissioners warned Prime Minister Morrison that the extreme weather conditions-long, hot dry periods with little or no rain, and dry winds and prolonged drought-will bring devastating bushfires on a scale never before seen in the country.
Jim McLennan, a bushfire safety researcher and adjunct professor with the school of Psychology and Public Health at Melbourne's La Trobe University, said climate change is a factor that cannot be ignored, given the fires that have swept along Australia's east coast.
"Average temperatures across the country have risen and our summers are getting hotter," he said.
"During the last two years, annual rainfalls have been well below long-term averages. In addition, annual rainfall patterns have changed, so that there are longer periods between rain events. This has resulted in drought conditions in many parts of Australia."
The result is that soil moisture levels are low and vegetation is dryer, McLennan said. Bushfires are becoming more frequent, and the fire season is lasting longer.
The long-term changes in Australia's climate, identified by climate scientists as resulting from global warming, mean that "the intense fires we are witnessing will become more frequent, and they are now occurring in areas which were previously very low bushfire risk areas," he said.