Widening its areas of influence
Share - WeChat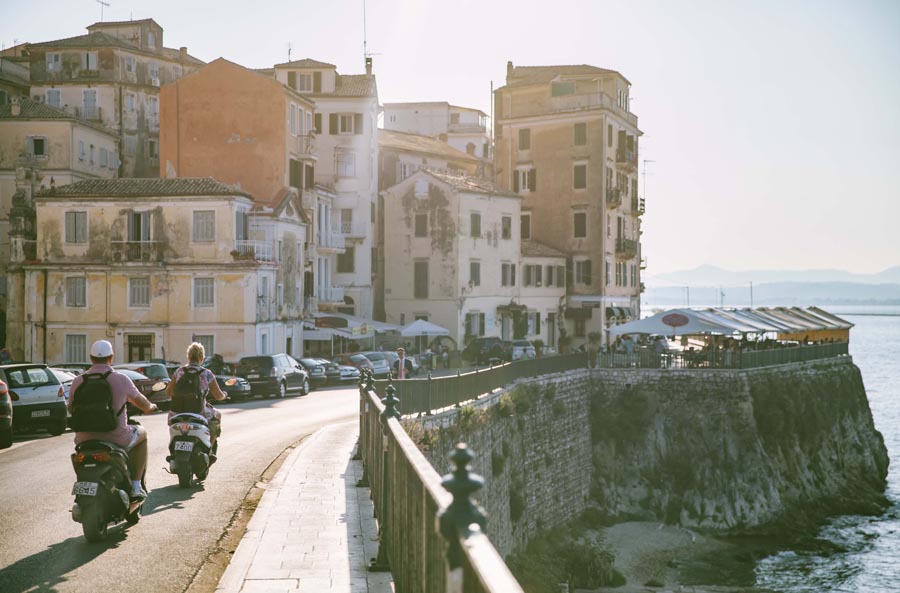 Travel portal Qyer is promoting popular social media content creators to help inspire travelers to expand their horizons, Xu Lin reports.
Photographer Chen Yuefei spent about a month on the Greek island of Corfu trying to trace the steps of his favorite British author and naturalist, the late Gerald Durrell, whose books famously recount his childhood adventures there.
Durrell was fond of the island's wildlife and became a zookeeper later.
However, thanks in part to popularity of other Greek islands as holiday destinations, and Corfu's distance from those islands, it attracts fewer tourists and remains almost as pristine as it was during Durrell's formative years.
Chen was eager to see the "strawberry-pink villa" in which Durrell once lived and mentioned in his books. Located on a cliff behind a forest, the villa is a private property that's not open to visitors.
He learned to operate a motor boat just so he could see the villa from afar, as the locals were reluctant to take him in because of the island's proximity to disputed territory with Albania.
"The remote island is picturesque, with a varied array of flora and fauna. Visitors there are able to enjoy its tranquillity and good ecology," says Chen, from Beijing. He believes the best thing about travel is that it allows him to present destinations in an unbiased way through his work.
Illustrator Liu Huan from Shenyang, Liaoning province, draws cute cartoon characters on landscape photos that she takes during her trips, as a way to share her travel experience and the stories of locals she meets.