Commentary: Bad intentions, not low IQ, prompt US politicians to believe lie on Xinjiang
Share - WeChat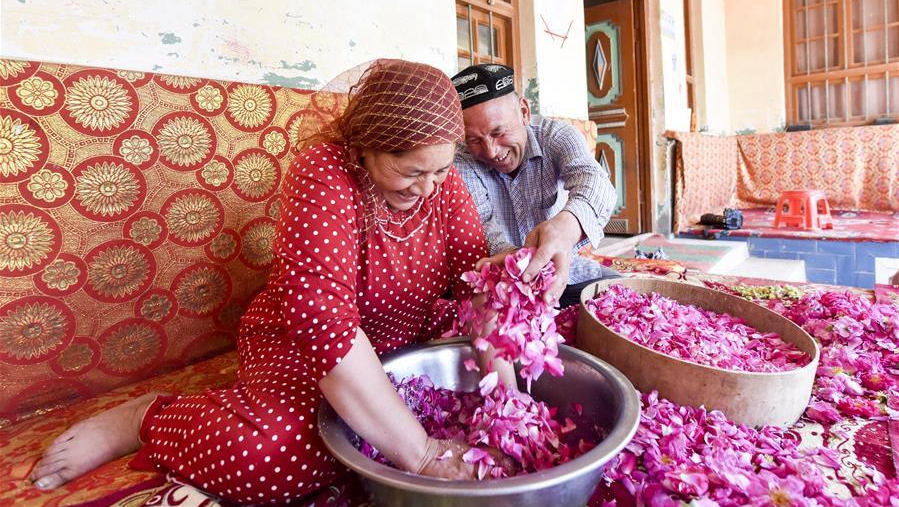 How to tell a lie and make people believe it?
The lie about the Chinese government "detaining millions of Uygurs" in the Xinjiang Uygur autonomous region provides a good example. As the US independent website grayzone.com freshly revealed, it was based on two studies, both of which were unreliable.
The first was done by the Network of Chinese Human Rights Defenders, an organization backed by the US government. By all standards of studies, the way it formed its estimate is rather rough: It interviewed merely eight people, then got their conclusions on the the fates of millions.
The second came from Adrian Zenz, a far-right "scholar" if he is worth that title. And he reached the "over 1 million" in a no less mysterious manner: He based it on a single report by Istiqlal TV, a separatist media organization based in Turkey, which was republished by Newsweek Japan.
It was from these two sources that certain US politicians knew the fate of "millions of Uygurs". Is there anything more absurd than that?
Who is foolish enough to believe such a lie?
But in reality, there really is a group of US politicians who believe it, not because they are foolish, but because that's in accordance with their image of Xinjiang.
More importantly, the US House of Representatives passed the Uyghur Human Rights Policy Act on Dec 3, which means quite many of the gentlemen on Capitol Hill chose to side with the lie.
That shows a good technique in telling a lie: You do not need to be logical or fill in all the loopholes. You do not need to falsify evidence for your untrue claims. All you need is to do good market research, learn what your audiences really need, and then tell a lie that meets their requirements.
In that way, your audiences will choose to believe your lie even more firmly than you do, as in the case of the Xinjiang detainment lie.
To dispel that lie would be easy. Just take a trip to Xinjiang, listen to what the local people really say, and find out the truth with your own eyes. Read some books and talk to some locals, and everybody knows the truth.
But certain US politicians will never do that, because they just do not want the lie destroyed. Good, let them keep their lies about millions of Uygurs suffering, and Xinjiang will continue prospering despite what they think.
Most Viewed in 24 Hours
China Views