Gala spotlights rising stars in Chinese contemporary dance
Share - WeChat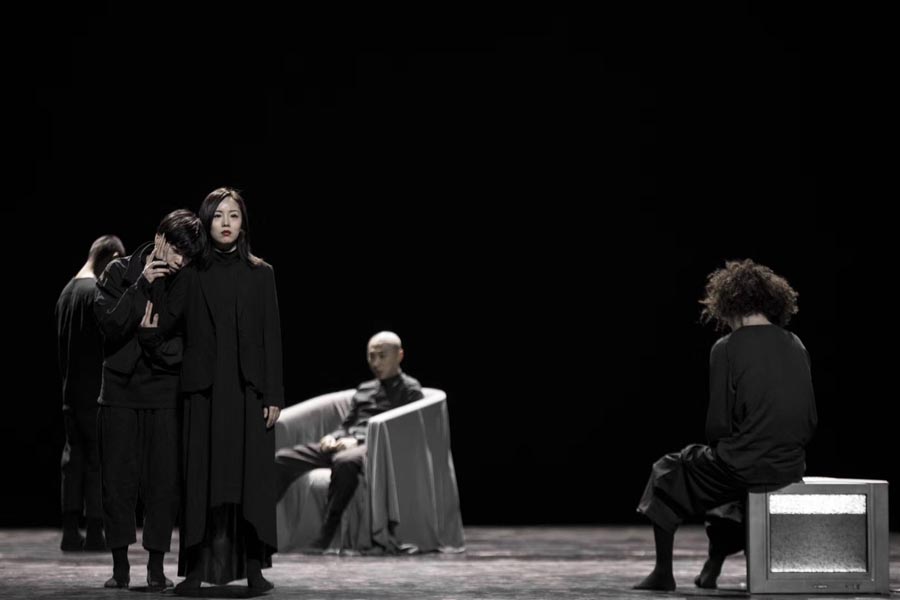 Standing at a crossroads in his dance career, he said, "I used to pay a lot of attention to the dance techniques - my priority was often on how to fully present the physical beauty. But as I grow older, now I value more the meaning behind these dance moves."

Wen's dance career started with ballet and folk dance at the age of 13. He switched to contemporary dance at 18. He graduated from the Beijing Dance Academy, where he got the opportunity to study contemporary dance choreography in New Zealand for a year as an exchange student. That year had helped nurture the openness and more creative, bold thinking in his later works.
"I think the choreography of dancers in my generation has become very diversified in recent years. Everyone touches on different topics, exploring different possibilities of human bodies. They fully express themselves, which is very different from previous years when dancers, more often than not, imitated each other," he said. "Now their works embody more personal thinking. They've formed their own vocabulary. This vocabulary means their own styles and ways of expression."