Qatar Airways lands in Daxing to boost transfers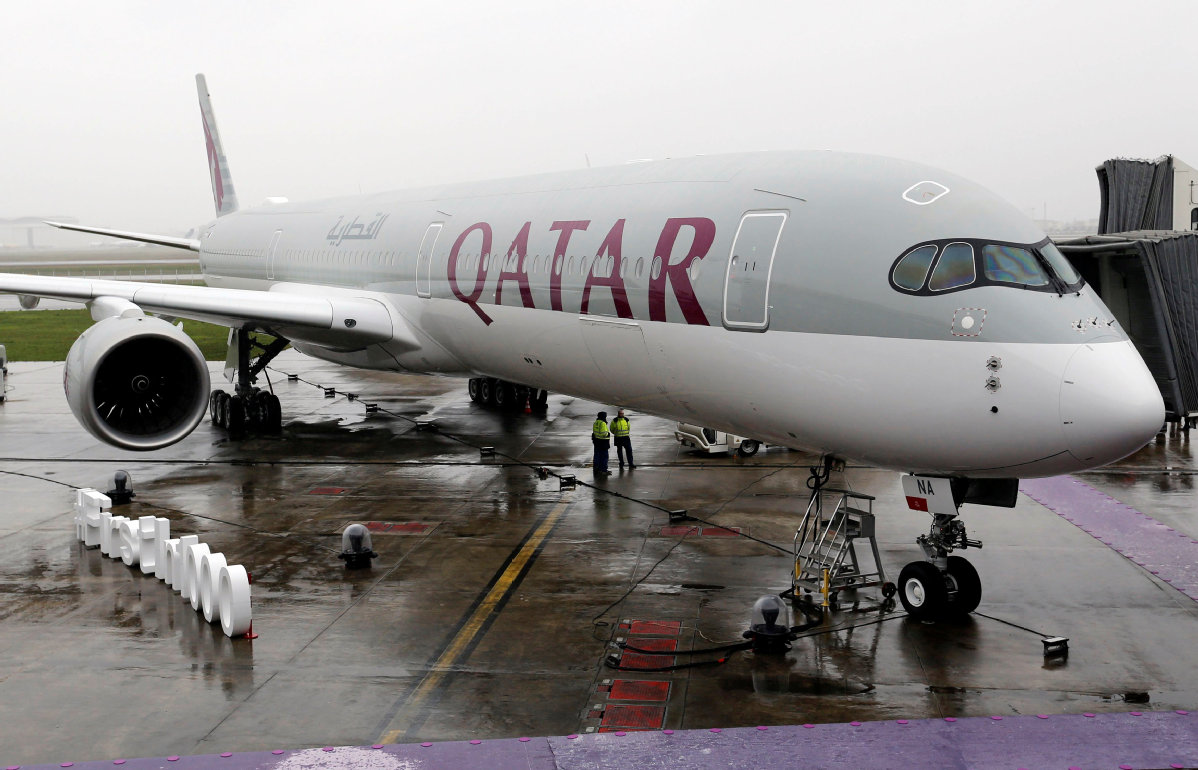 Qatar Airways said it will move to the new Beijing Daxing International Airport in the summer of next year.
Qatar's national carrier also said it is actively expanding flights to more Chinese cities as it has seen strong travel demand from China.
The carrier said the brand-new gigantic airport would bring more convenience to passengers. It hopes to have deeper cooperation with its partner, the Guangzhou-based State-owned China Southern Airlines, which will gradually move all of its flights to Daxing airport and will command a 40-percent share at the new airport.
Qatar Airways said the move to Daxing airport would not have an impact on its flight ticket prices, as most of its passengers are transfer passengers.
Among those who fly to Doha, capital of Qatar, 90 percent of them will transfer flights and then fly to their final destinations. China has been an important transfer passenger source, and the number of transfer passengers has been growing steadily, the carrier said.
In Qatar Airways' global network, China has the third-largest number of flights, just behind India and the United States. Every week, the carrier operates 45 flights connecting seven Chinese cities: Beijing, Shanghai, Guangzhou, Chengdu, Hangzhou, Chongqing and Hong Kong with its Middle Eastern hub in Doha.
"Chinese consumers play an important role in today's global tourism market. China has been a critical market for us," said Joshua Law, vice-president of Qatar Airways' North Asia operations.
"We are confident about future growth potential, and plan to launch more flights to China and add frequencies to the current flights. We are also open to cooperate with more Chinese partners in the future."
Qatar has been providing visa-free policies for Chinese citizens. This year, the flights connecting Hangzhou, Zhejiang province, and Doha have changed to the B777-300ER aircraft model from the A330 model. The B777-300ER has higher seating capacity.
This year, the airline has launched several new flights from Doha to Lisbon, Portugal; Malta; Rabat, Morocco; Davao, the Philippines; Izmir, Turkey; Mogadishu, Somalia; Langkawi, Malaysia; and Gaborone, Botswana. By 2020, Luanda in Angola, and Osaka in Japan will be added to the airline's growing network.
"Many of the new flights we have launched would help the growth of the economies involved in the Belt and Road Initiative, and provide more convenience for passengers from those countries and regions and the people who go there. We also expect to embrace more business growth opportunities," Law said.
On the other hand, at a time when many domestic carriers have reduced their investment in in-flight catering services, Qatar Airways has elevated the flying experience of its economy-class passengers.
It has launched new dining services, including healthy seasonal ingredients and localized menus on the flights to and from China, in addition to other global international long-haul flights with a duration of over five hours. The carrier said it has recognized the emerging trend of travelers being more aware of their dietary needs and interested in healthier food options.
The new meal services in the economy class increase portion sizes by 20 percent for appetizers, 25 percent for the main course and 50 percent for desserts. In addition, some foods and beverages such as Godiva chocolate, sparkling wine and cocktails, that were served only in the business class and the first class, have been extended to the economy class.
Foreign airlines are being encouraged to launch international flights at the new Daxing airport, with an option to operate at Beijing's two airports, according to the Civil Aviation Administration of China.
So far, British Airways, Finnair and Polish Airlines are some of the prominent names that figure among the carriers that have moved their operations to the Daxing airport.
US carrier Delta Air Lines said it would move to the new airport in March next year.