Visitors work up appetite in SAR
Share - WeChat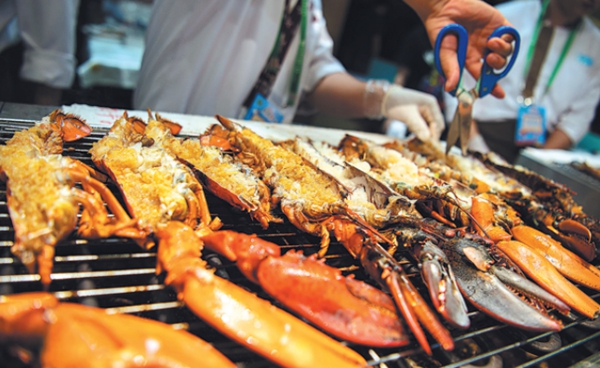 Offerings include more than just egg tarts, pork chop buns
Macao chef Savio Leong, who owns several restaurants in the city, prides himself on putting together a delicious mantis shrimp salad.
Starting work at 6 am, he drives his white van to Pier 23 at the city's fish market, where vendors rush to complete sales before 7:30 am. Amid this bustling scene, he buys half a dozen premium mantis shrimp.
At the Ocean Club Restaurant on Taipa Island, he poaches the shrimp and seasons it with a little salt and pepper before cutting it into bite-sized pieces and adding cherry tomatoes, black olives and thinly sliced onion. A sweet vinaigrette tops it all off.
Most Popular