Repercussions expected from impeachment
Share - WeChat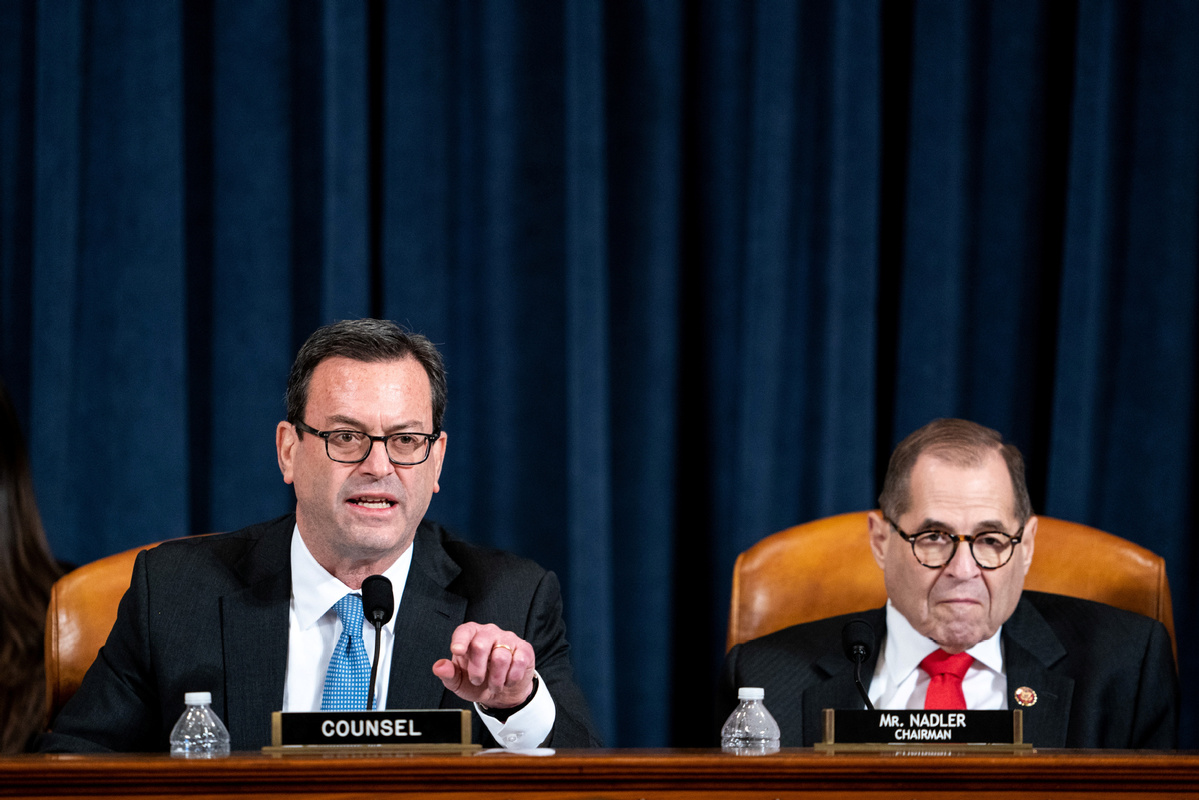 Even if Trump keeps his job, Democrat accusers face risks on campaign trail
As the Democratic-run House of Representatives moved aggressively to introduce articles of impeachment against Donald Trump, analysts said the move-coming as early as this week-would have political repercussions on the campaign trail even if the process does not remove the US president from office.
On Sunday, Jerry Nadler, chairman of the US House Judiciary Committee, told NBC's Meet the Press that articles of impeachment would be brought "presumably before the committee at some point later in the week".
"There are possible drafts that various people are writing," the Democrat said in another interview with CNN on Sunday. "But the fact is we're not going to make any decision as to how broad the articles should be-as to what they contain, what the wording is-until after the hearing tomorrow."
Lawyers from the House Intelligence Committee, which drafted a 300-page report detailing alleged misconduct by the Republican president, were expected to present the official findings in another highly anticipated hearing before the House Judiciary Committee on Monday, Reuters reported last week.
On Saturday, the House Judiciary Committee released a 52-page report on the history and legal underpinnings of impeachment.
Following the release of the report, Trump said on his Twitter account on Sunday that the Monday hearing is a "hoax". He also accused the "Do Nothing Democrats" of changing the impeachment guidelines "because the facts are not on their side".
Approval of articles of impeachment is considered likely in the Democratic-majority House, but conviction in a subsequent trial in the Republican-dominated Senate seems very unlikely, The Associated Press reported.
The congressional probe was sparked by a July 25 call between Trump and Ukrainian President Volodymyr Zelensky in which Trump was alleged to have pressed Zelensky to investigate former vice-president Joe Biden and his son Hunter Biden.
"I do not believe that impeachment, even if, as expected, conviction does not follow, will help Trump electorally or historically," said Cal Jillson, a political scientist and historian at Southern Methodist University in Dallas, Texas.
An impeachment inquiry into the Watergate corruption scandal forced Republican then-president Richard Nixon's resignation in the early-1970s, but Democrat Bill Clinton survived and even thrived in the White House after impeachment in the 1990s, though his reputation is tarnished to this day, according to Jillson.
"Impeachment may galvanize Trump's base, but it will not expand it," he said.
If the House approves articles of impeachment, they are then shifted to the Senate for a trial and eventual vote.
The Senate trial is expected to last about two weeks and to end in an acquittal, Jillson said.
It will keep Democratic presidential candidates such as senators Bernie Sanders and Elizabeth Warren and others off the campaign trail during the trial.
"If Biden is called to testify, his high-profile testimony will help voters decide whether age has slowed him or not. If not, it could solidify his hold on the Democratic Party nomination for president," he said.
Biden is a leading contender for the Democratic Party nomination to run against Trump in the November 2020 election.
'Only time will tell'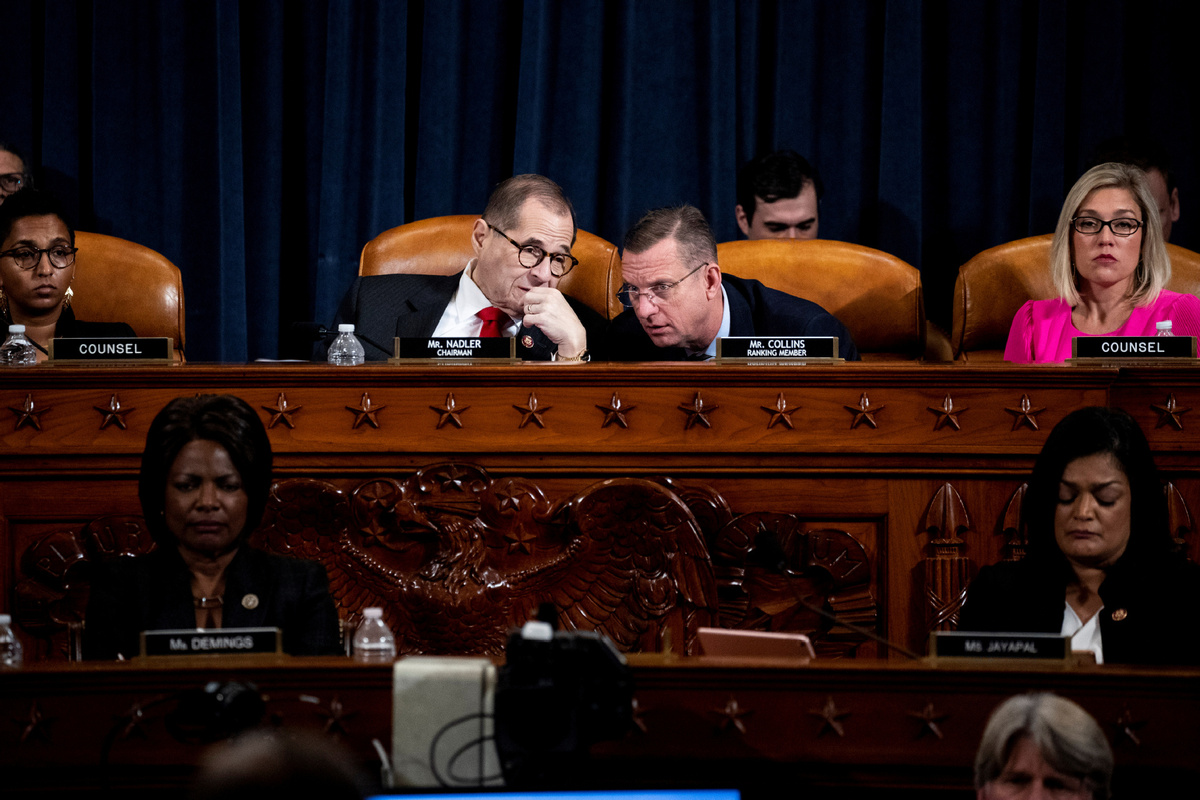 William C. Banks, a Syracuse University College of Law professor, said a scenario in which Trump is subjected to a trial and ultimately acquitted may help him politically, but "only time will tell how voters react".
"For those who believe in the rule of law and the importance of constitutional norms, his impeachment is nonetheless important because it upholds and reinforces the importance of those norms," Banks said.
Banks, who co-authored National Security Law and the Power of the Purse, a 1994 book about tensions between the executive and legislative branches over security and spending, said there will undoubtedly be impacts on the 2020 election campaign.
"Biden is, of course, central to the Ukraine scandal, and his testimony will be more damning of the president than harmful to Biden," Banks said.
He also said it is impossible to know the immediate repercussions of impeachment for Democrats in November's election.
"Trump continues to have a constant 40 percent approval rating, but given the electoral system he could win again with less than a majority of votes. It's too soon to tell," Banks said.