Xinjiang a role model in eradicating terrorism
Share - WeChat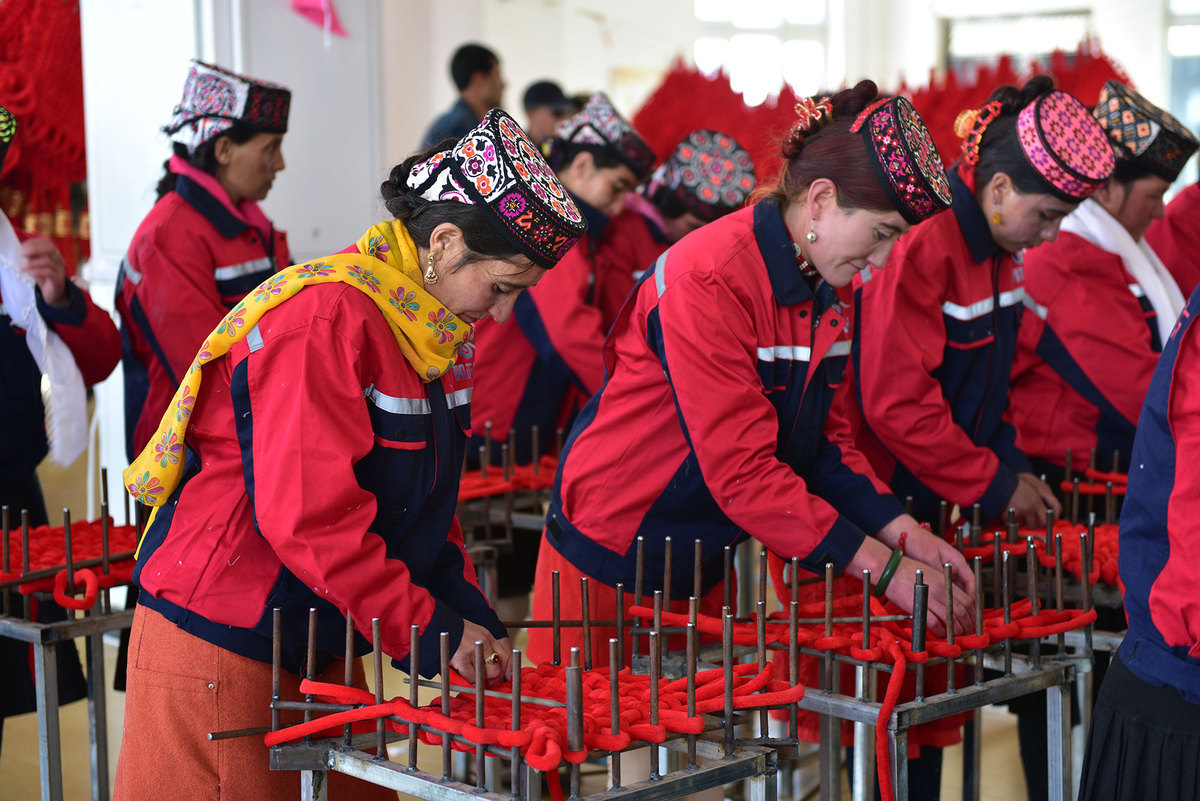 Terrorism and extremism have plagued many countries in recent decades. To counter this threat, different nations have come up with various strategies and policies, but these measures have succeeded only partially because they do not address the root cause of the problem.
China, however, has achieved success in tackling this issue. Xinjiang, which was once a hotbed of terrorism, with people of the region bearing the brunt of terror attacks, has not seen a single attack in the past three years. This is in sharp contrast to the period from 1990s to 2016 when several innocent people lost their lives and suffered property damage due to religious extremism and terrorism. No responsible government could tolerate such a situation on its own soil.
China's counterterrorism steps have worked in maintaining stability, security and safeguarding social and economic development in the region. Official records show that there has not been a single terror attack in Xinjiang in the past three years. Local people have gained a stronger sense of security and happiness. And the region has attracted a soaring number of tourists, with nearly 200 million in the first 10 months of 2019, up 43 percent year-on-year.
The main driving force of this success is the introduction of vocational education and training centers that have proven to be an effective tool in fighting terrorism and extremism. Drawing experiences from other countries and taking into consideration the local conditions, the authorities in Xinjiang set up the centers to help people influenced by extremist ideology to lead a more fulfilling life by learning vocational skills. Preventative in nature, the measure has been practiced in line with the spirit and requirements of the rule of law in China. It tackles both the symptoms and root causes of terrorism and extremism while fully respecting and protecting human rights in line with law and international practice. The centers have been effective in curbing terrorist attacks and protecting the rights to life, health, and development of the people of all ethnic groups.
The education and training centers regard vocational skills as an important channel to improve the trainees' employability. Based on local demand and employment opportunities, the courses include garment making, food processing, assembly of electronic products, typesetting and printing, hairdressing and beauty services, e-commerce, auto maintenance and repair, interior design and decoration, livestock breeding, pomiculture, therapeutic massage, household services, handicrafts, flower arrangement, rug weaving, painting, and the performing arts such as music and dance. Trainees who are willing to learn are offered training in more than one skill to ensure they are employable in the job market upon completing their studies at the centers.
Through step-by-step teaching of laws and regulations, policies on ethnic and religious affairs, and religious knowledge, and by exposing the damage caused by terrorism and religious extremism, the centers provide trainees a full and accurate understanding of the national policy of freedom of religious belief. In order to rehabilitate the trainees, these courses teach them to distinguish between lawful and unlawful religious activities, understand how religious extremism runs counter to religious doctrine, and realize the evil nature and serious harm of terrorism and religious extremism so that they can eventually break free from the influence and control of terrorism and religious extremism.
Education and training at the centers never interferes in the trainees' freedom of religious belief and the centers have never made any attempts to have the trainees change their religious beliefs. The personal freedom of trainees at the education and training centers is protected in accordance with the law. The centers guarantee that trainees' personal dignity is inviolable, and prevent any insult or abuse in any manner. In the context of local conditions, and complying with the spirit of documents such as the UN Global Counter-Terrorism Strategy and the UN Plan of Action to Prevent Violent Extremism, Xinjiang has put prevention first while taking resolute action against terrorism and extremism.
This is how China's approach to eradicate the terrorism and extremism has become a success. Many foreign journalists and diplomats from different countries have spoken highly of the Chinese approaches after visiting Xinjiang over the past year. At the global level, China's efforts to end terrorism in Xinjiang have won increasing recognition and support. In March, the 46th session of the Council of Foreign Ministers of the Organization of Islamic Cooperation adopted a resolution commending China's efforts in providing care to its Muslim citizens. In July, ambassadors from more than 50 countries to the UN Office in Geneva co-signed a letter to the president of the UN Human Rights Council and High Commissioner for Human Rights, praising China for its respect and protection of human rights in fighting terrorism and de-radicalization. These actions have shown the broad support of the international community on the education and training efforts in Xinjiang.
But the reactions from the United States on the success of China in Xinjiang are irresponsible. The US has been trying for a long time to question the remarkable success of China under the pretext of so-called human rights violations in the region. It has been conducting a smear campaign against China by branding the education centers as so-called 'concentration camps', which is totally baseless and a lie. In continuation of its efforts, the US House of Representatives approved a baseless and biased bill related to Xinjiang, in yet another attempt to use human rights as a pretext for interfering in internal affairs of China. The US has no right to meddle in internal affairs of any nation. However, such defamatory and baseless accusations will never garner support from the international community.
Because China has always been committed to safeguarding all rights for its people. Though the US has long blamed China for human rights violations, local Muslims have no such objections. Rather they fully support and assist in counterterrorism efforts in Xinjiang. Abuduxikeer Rehemudula, vice-president of China Islamic Association and imam of Baida Mosque in Urumqi called upon hostile foreign media to stop making up things out of thin air and publishing fake reports, and stop hurting the feelings of the people of Xinjiang. He also invited people from all over the world to come to Xinjiang to truly experience its sublime beauty basking in social stability and harmony.
The writer is the diplomatic correspondent of the Daily Sun. He is currenly based in Beijing.
The opinions expressed here are those of the writer and do not represent the views of China Daily and China Daily website.
Most Viewed in 24 Hours
China Views