Photographer devotes entire life to creativity
Share - WeChat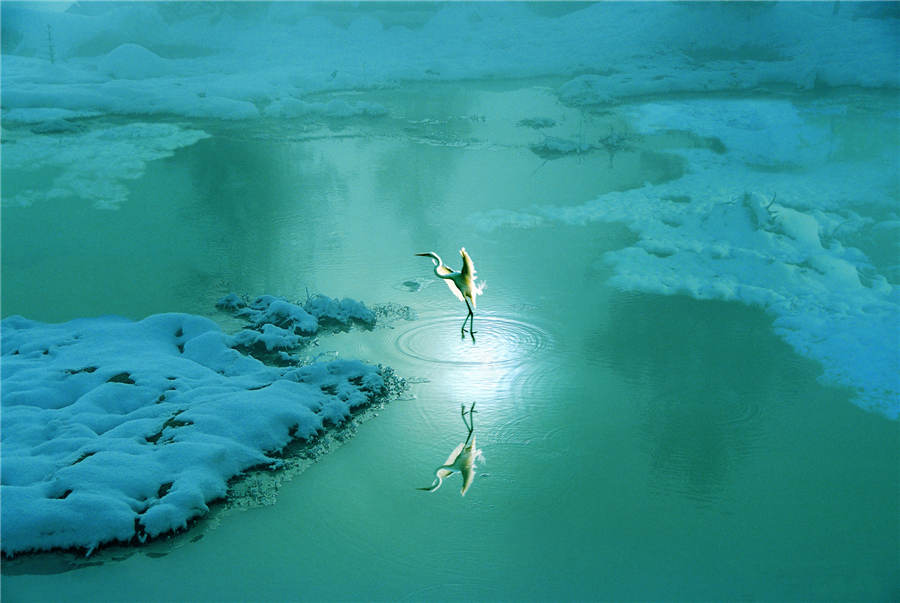 Jian Qingfu, who was born in 1921 in Zhongshan of Guangdong province, has dedicated his whole life in photography. Since the 1930s, Jian has never stopped his creative efforts in photography. He has climbed mountains and crossed rivers to take photos, even after he turned 90, earning him the title of "Evergreen Pine in Photography Circles".
He has traveled around China and the world, engaging in social documentary photography during his earlier years, and later focusing more on scenery. His photographs have won many awards. Meanwhile, Jian said that he feels more satisfied when capturing a good picture than getting an award.
In July of 2012, Jian's masterpieces Clouds at Huangshan Mountain, Scenery of Xiapu and Red Land were printed on silk and sent to outer space along with the Shenzhou 9 spacecraft.
Jian was honored with a Lifetime Achievement Award by the Photographic Society of America in October 2012.
Now, 108 photographs by Jian are on permanent display at the China Art Museum in Shanghai.