Juice up
Share - WeChat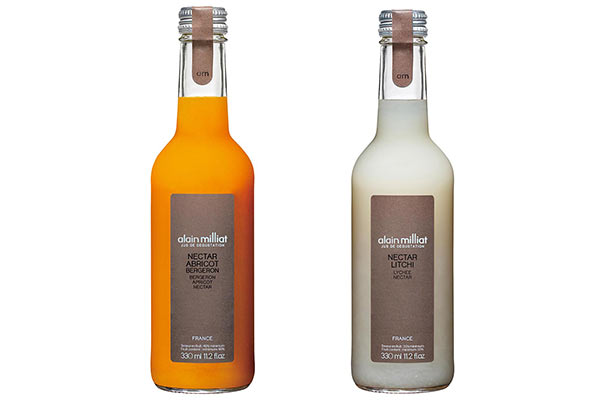 In 1983, at age 18, Alain Milliat took over the family farm in Orliénas in France's Rhône Valley. He began by planting cherry, peach, pear and apple trees and in 1997, he created six different flavors of fruit juice. Today, his eponymous company employs about 50 people and transforms 800 tonnes of fresh fruit into juice each year; it's listed on the menu of prestigious restaurants in Hong Kong and Macao.
Tell us everything we need to know about fruit juice.
Fruit juice is a relatively new product in the history of food. Pasteurised fruit juice appeared in the 1970s, and it hasn't been in the food culture for a long time like champagne, jam or charcuterie. It is a product that, roughly speaking, has been created to avoid eating a fruit. Usually, a real fruit juice is one that can bring out all the peculiarities of the transformed fruit. What I mean by peculiarities is color, texture and aromatic profile – that is, all the spark and all the discoveries from a fruit when freshly tasted.
Everyone is talking about your apricot juice…
It's a funny story, because I'm pretty critical about what I do – and I don't find it exceptional, because I don't think of apricot as a very interesting fruit. It isn't a fruit that has a lot of glow and I think it's a fruit that has become quite extinct, unlike the vine peach, the yellow peach or some varieties of the white peach. I do not take much pleasure in it – but I do recognise that we have great success with apricot!
Most Popular