A tragic reality
Share - WeChat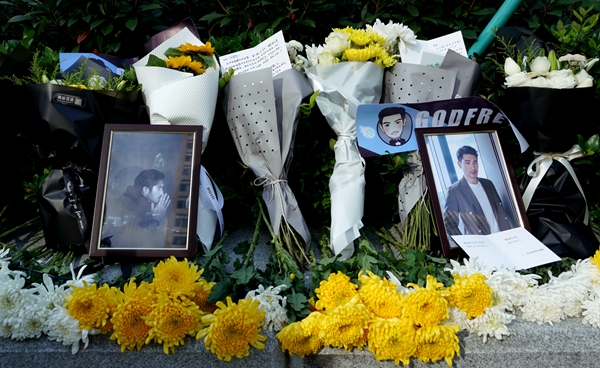 The death of model-actor Godfrey Gao on a shoot for a TV series has not only shocked the world, but exposed the high price of fame, Chen Nan reports.
The popularity of reality TV shows in China has skyrocketed, with almost every channel having its own series where celebrity pop stars, actors and models vie to increase their exposure, offering their fans a chance to see them in real-life situations and share their thoughts online.
Recently, the spotlight has again fallen on reality shows for a far less glamorous reason-sparked by the untimely death of 35-year-old Godfrey Gao. The Canadian model-actor, who was born in Taiwan, died during the shooting of a reality show by Zhejiang Satellite TV in the early hours of a Wednesday morning in Ningbo, Zhejiang province.
The reality series Chase Me, is a competition-format show which premiered on Nov 8 and pits celebrities against amateur contestants in a variety of outdoor physical challenges, such as climbing high buildings, endurance races and rope-gliding.
According to a statement released by Zhejiang Satellite TV, Gao suffered a heart attack at about 1:30 am on Nov 27 and was taken to a local hospital.
While the station said they "felt extremely sad" and promised to "properly handle the aftermath", the reality show received a wave of criticism for being too physically demanding, prompting fans of the show to call for a halt in filming on social media platform Sina Weibo. According to reports, other celebrity contestants, such as Hong Kong singer-actor William Chan and actor Huang Jingyu, left the filming location shortly after the incident.