Thales' tech, investments to bolster China
Share - WeChat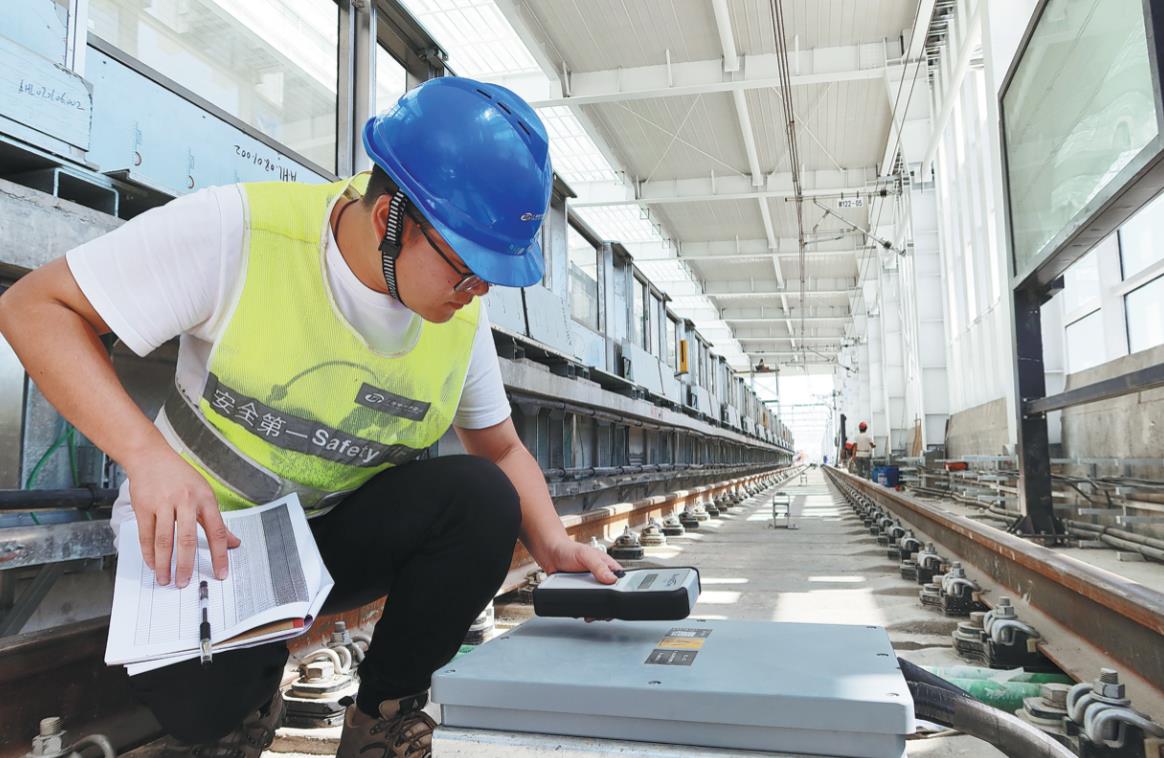 Thales Group, the French industrial conglomerate, will deepen its presence in China by supplying air traffic control solutions and digital security products.
It will increase China investments to build innovation resources over the next five years, said a senior executive.
Demand is surging from airports in China that are keen to upgrade their infrastructure to accommodate wide-body passenger aircraft. Ground transportation players are also seeking to improve their efficiency and make breakthroughs in digital technology, said Pascale Sourisse, president of Thales International.
As China has begun to develop its CR929 wide-body jetliner to meet the demand for international and regional civil aviation, the company hopes to supply avionic solutions for the CR929 aircraft, Sourisse said.
"We always had strong interest in providing cockpit display systems as well as the integrated modular avionics systems. These are domains where we have a lot of capabilities," she said, adding the company is ready to partner with Chinese players such as Aviation Industry Corp of China, or its subsidiaries, to co-develop solutions that will be suited for the project.
For the CR929, Thales has been discussing with Commercial Aircraft Corp of China, and with the joint venture between COMAC and Russia's United Aircraft Corporation. It has already submitted offers to the parties concerned.
For the newly inaugurated Beijing Daxing International Airport, Thales and its joint venture Beijing EasySky Technology Ltd or BEST provide air traffic management systems to increase its safety, capacity and efficiency in air traffic management.
In addition to supplying these systems to secure more than 60 percent of China's air traffic, it provides urban rail signaling systems to 33 metro lines in 14 cities through another joint venture - Thales SEC Transport.
Supported by over 2,300 employees across China, the company runs three joint ventures, three plants, two innovation hubs and two R&D centers in cities including Beijing, Shanghai, Dalian, Chengdu and Shenzhen.
Sourisse said together with its Chinese partners, the company also exports its products made at its China factories to other parts of the world, including economies participating in the Belt and Road Initiative.
Sourisse believes that China's growing demand for digital security and identity would boost the application of embedded SIM cards, the latest technological evolution for connecting devices.
The traditional SIM card is evolving toward a miniaturized embedded element soldered in the equipment which would replace or complement the removable SIM card.
"It is based on secure software integrated into a piece of hardware and basically this tiny technology enables not only new generation of connected devices, smartphones but also wearables and PCs. We also demonstrate what we do in the field of IoT(internet of things)," she said, stressing one of the technologies that is important to Thales in China is biometrics, in particular, for authentication and identification use-cases.
Thales has invested more than 7 billion euros ($7.71 billion) in digital technologies since 2014, including artificial intelligence, big data analytics, connectivity with internet of things as well as cybersecurity.
"We are developing, in particular, all these competences in China, because we believe China is also a fantastic country to grow all these competences," she said.
The group's headquarters is located in La Defense, a business district in Paris. It employs over 80,000 staff worldwide, including 3,000 researchers and 28,000 engineers dedicated to R&D, in 68 countries and regions.
The firm generated 19 billion euros in sales revenue globally in 2018, from its business portfolio spanning aerospace, defence, transportation, digital identity, security and space markets.
As a newcomer to the second China International Import Expo held in Shanghai from Nov 5 to 10, Thales showcased its full range of different civil market activities.
To enhance its strength in digital technology, Thales acquired Gemalto, a major player in digital security, in April. It provides technologies and services to authenticate people, transactions and objects, encrypt data and create value for software - enabling businesses and governments to deliver secure digital services for users.
Sourisse said this big-ticket acquisition has created a strong opportunity for the group to help China to achieve certain national objectives like developing competencies in domains that are promising for the future, including digital technologies, aerospace, ground transportation and security. All these domains pack in a lot of potential for future growth, she said.
Sun Fuquan, a researcher at the Chinese Academy of Science and Technology for Development in Beijing, said companies from France, Germany, Japan and the United States have discovered that it is time to invest more in China's research and development, design, high-end manufacturing businesses. He said these new growth opportunities will present themselves as the economy becomes more sophisticated.
Under the government's policies, foreign companies are encouraged to invest in high-end, smart and green manufacturing, set up innovation centers and strengthen cooperation with domestic peers. They will also be allowed to join China's national science and technology programs.
"New technologies such as artificial intelligence and 5G will change the way we manage, secure and exchange data, creating new opportunities to seize," he said. "Major multinational companies have already spent more on innovation and new technologies, to reinforce themselves and maximize the value for their customers."