Anniversary production
Share - WeChat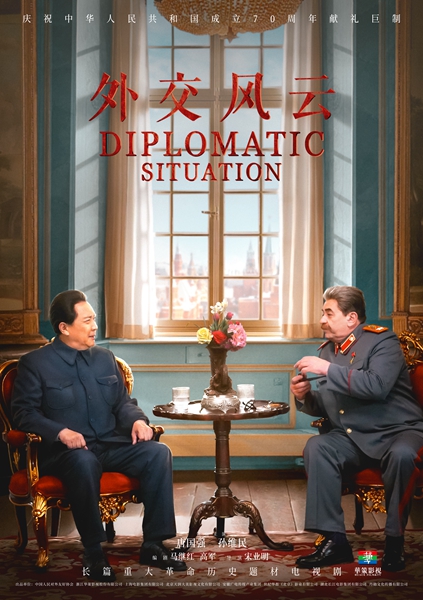 TV series on diplomatic relations is proving a hit in China, Ma Zhenhuan reports in Hangzhou.
A 48-episode TV series on China's diplomatic relations with the outside world from 1948 to 1976 has proved a hit with Chinese audiences.
Diplomatic Situation, which premiered on Sept 19 ahead of National Day (Oct 1), is popular for its content, theme and vision, according to Nielsen Ratings and Kuyun Big Data.
People's Daily, the flagship newspaper of the Communist Party of China, called it a "grand gift" for the 70th anniversary of the founding of the People's Republic of China this year, along with the military parade and the film My People, My Country.
The first epic production to tell the country's diplomatic stories, the series presents the thoughts and endeavors of the first generation of state leaders, including Mao Zedong, Zhou Enlai, Zhu De and Deng Xiaoping in forging friendly relations with other countries and protecting China's own interests in the world.
Since the founding of the PRC in 1949, China has gone through a series of diplomatic events, including the establishment of China-Soviet Union friendship and the first Asian-African Conference.
Most Popular