China and Belgium looking to further bilateral economic ties
Share - WeChat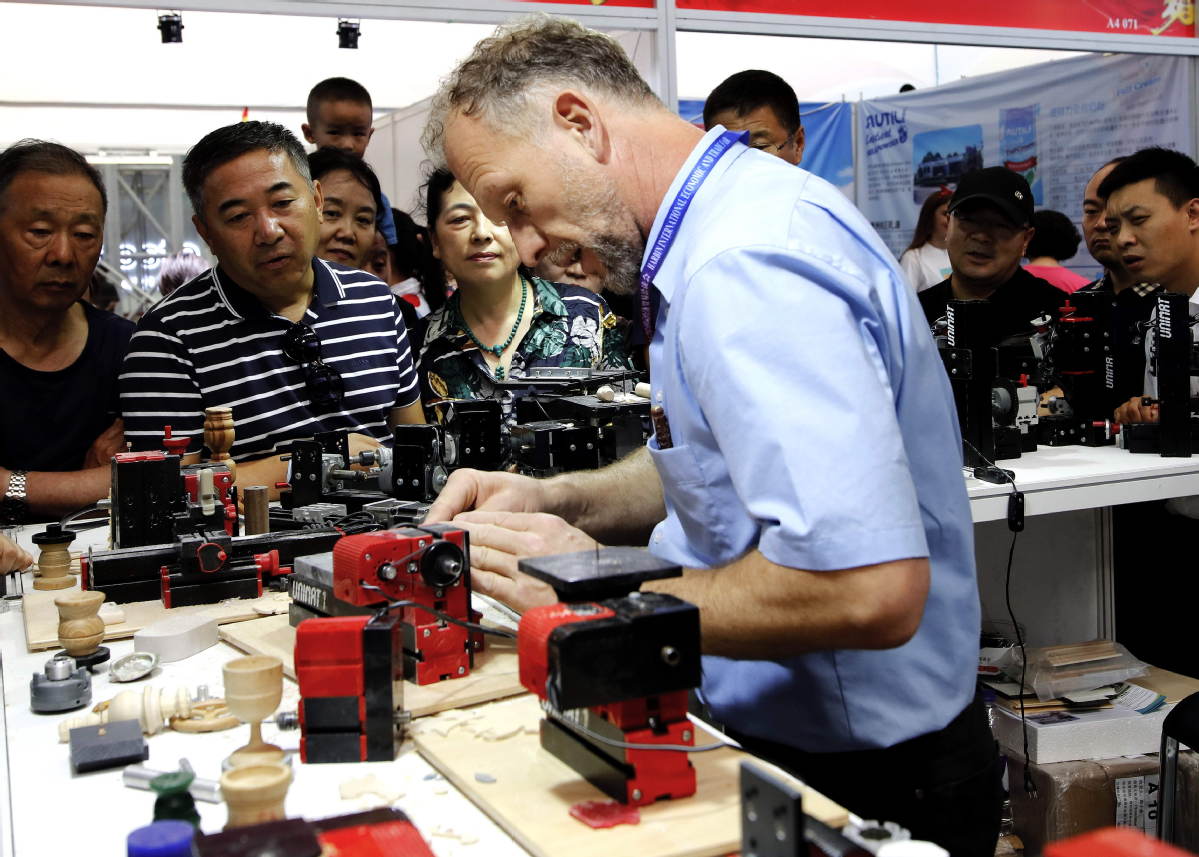 China and Belgium are important gateways for each other in terms of economic cooperation as the European Union and China seek to work together to play a more active role in promoting multilateral trade and an open economy worldwide.
"With more reforms, internet penetration and an open environment, China has become an important gateway for Belgian and European businesses to seek opportunities in the country," said Belgian Deputy Prime Minister Didier Reynders.
Stronger ties between the two sides will help European companies and institutions to expand their footprint in China and improve their competitiveness on a global scale.
"On the other hand, Belgium is at the heart of Europe, therefore, is also the best gateway for China to the European market," said Reynders, who is also Belgian minister of foreign affairs and European affairs and defense.
He pointed out that it is a good moment for the EU to engage with an important partner like China to try possible reforms and play a more active role in promoting multilateralism and rebalance with the rest of the world amid current trade frictions.
Reynders, who was part of the Belgian economic mission led by Belgian Princess Astrid, made the remarks in Beijing during a visit to China last week. With 632 participants that also include 465 business representatives, the mission is said to be the largest ever in Belgian history.
His views are shared by Princess Astrid, who said though uncertainties are growing internationally, it also means new opportunities and that Belgium wants to consolidate its ties with China.
Belgium is now China's sixth-largest trading partner in the EU. By the end of last year, the bilateral trade volume hit $26 billion and Belgian businesses had invested $2 billion in China's chemical, pharmaceutical and electronic equipment sectors.
"As we get closer economic relations with China, we are looking for more opportunities from not only big and coastal cities including Beijing and Shanghai, but also from inland regions," Reynders said, adding that the cooperation potential between the two sides is huge in the coming years.
China is witnessing a new consumption norm, a trend featuring residents of smaller cities, who are looking more to imported goods and have a growing appetite to spend.
According to a report from Morgan Stanley, China's lower-tier cities are becoming "bigger, richer, and more eager to spend" and such consumption could triple to $6.9 trillion by 2030.
"With middle-income consumers rising in China, there will be more business opportunities from those cities, especially for Belgian small - and medium-sized enterprises," he said.