Local designers try to get a foothold in the market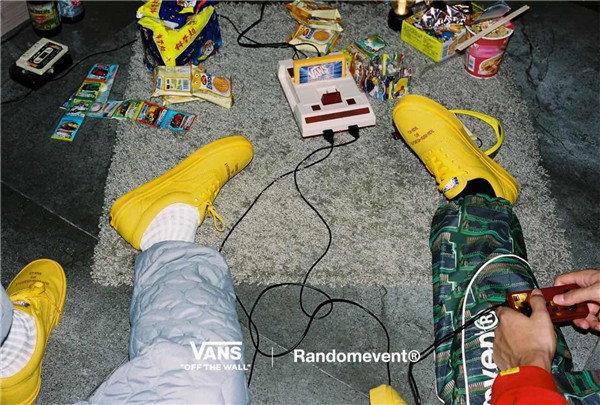 Roaringwild's design was created by its founder Cao Yang, 27, who met his business partners through street dance. He applied an allover print with a blurred effect, representing their meeting place in Shenzhen, Guangdong province, where they used to dance. The sole is embossed with traditional Chinese calligraphy that reads "harmony being the most precious".
Alvin Chen, product director of Vans in China, claims that the company has been working hard to introduce more outstanding designers and brands to the market since 2013.
"Vans encourages creative brands and distinctive design," says the 40-year-old, who has been with the company for eight years. "We closely support street culture, fashion and artistic expression growing together."
Chen says the brand tries to reach a balance of culture and commercial success, and that the corporate culture is to "stick to what feels right, and the business will come".
At the launch of the cooperative designs, which formed part of a seminar in Beijing, the four founders of the Chinese brands shared their thoughts and ideas about the current state of Chinese fashion.
Liang says there's no standout brand or design in China, but he hoped one day there will be a designer who makes a name through successful design, while Hong says that he learned more about how to better complete a product through teamwork during the design launch. "Creation itself is difficult, but the threshold is not that high. The challenge is how to understand ourselves from the perspective of others," Hong says.
Cao echoes Hong: "Design creation is an egotistical thing. The difficulty is to let others understand and accept.
"Fashion is not only inseparable from the idea of design and creativity, but also closely linked to sales and marketing. I don't want to run a niche brand. Being viewed as 'cool' and promoting self-expression are important, but fashion is a business after all."