Contemporary art by emerging artists on display in Beijing
Share - WeChat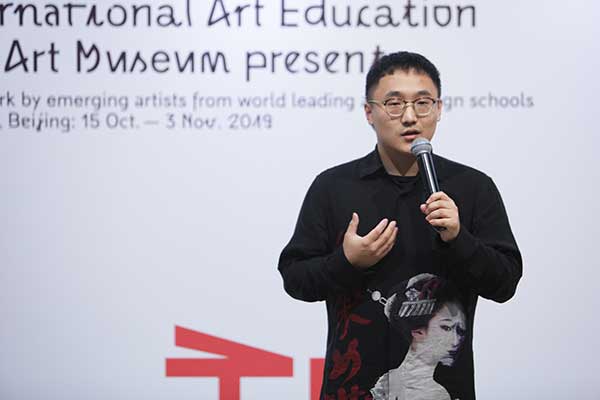 Works by emerging artists from the world's leading art and design schools are on show at Beijing's Today Art Museum.
SIA International Art Education, a company that serves potential art students seeking to study abroad, and the museum have joined hands to present the exhibition, which opened Friday.
On display are more than 200 works covering about 30 disciplines including animation, architecture, fashion, filmmaking, fine art, game design, graphic design, illustration, interior design and photography.
The exhibition "carries the most cutting-edge works from top art and design schools around the world, and is also a reflection on art education," said Liu Ziyang, founder and CEO of SIA, and the exhibition's producer.
The more than 100 artists from multi-cultural backgrounds went to schools like Yale, the Rhode Island School of Design, School of Visual Arts in the United States, Royal College of Art and Central Saint Martins in London, and art and design schools in Canada, France, Germany, Greece, Hungary and other European countries.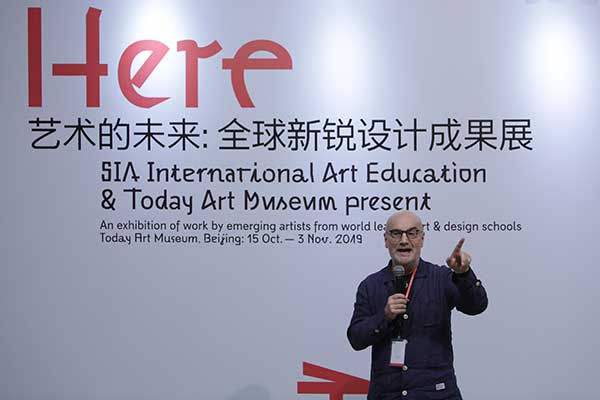 Under the name "Here There", the exhibition provides a bird's eye view of what can happen if one studies art and design in the West, said Adrian Shaughnessy, designer, writer, educator and publisher of design books, and who serves as one of the exhibition's curators, at the opening ceremony on Friday night.
It conveys an insight into Western art and design pedagogy that is used to encourage independent thinking and a critical outlook to get students prepared for professional life, according to Shaughnessy, who thinks Western institutions are producing "agile-minded practitioners with the ability to adapt to a lifetime of constant change and perpetual learning."
And he welcomes his Chinese students to bring aspects of their own culture to their study in the West.
Lectures on the differences of art education in China and the West, and the future of the arts, also will be held during the exhibition, according to the organizers.
The exhibition runs through Nov 3.