CIIE launches roadshows in Dominican Republic to promote 2020 edition
Share - WeChat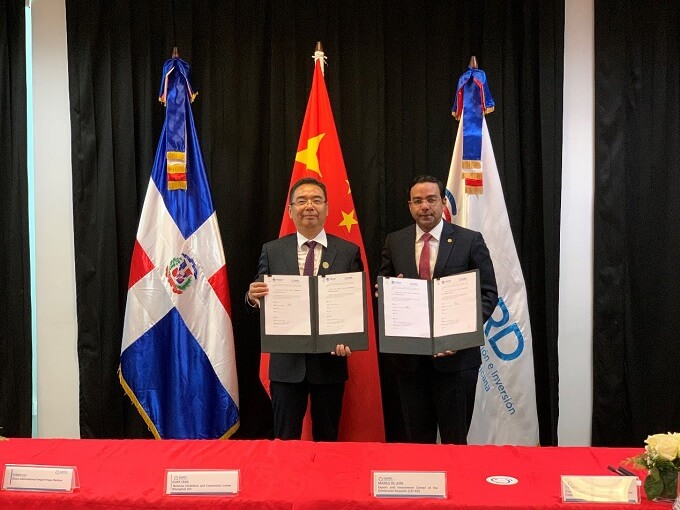 The second China International Import Expo might have concluded in Shanghai on November 10, but CIIE organizers are already busy promoting the third edition of the expo.
The first roadshow to recruit exhibitors for the third CIIE took place in Santo Domingo, the capital city of the Dominican Republic in the Caribbean region, on Wednesday.
Among the attendees were the CIIE delegation, the Economic and Commercial Counselor of the Embassy of China in the Dominican Republic, the executive director of the country's Export and Investment Center (Cei-RD) and business representatives from around the country.
Marius De León, executive director of Cei-RD, believes that the arrival of the CIIE delegation just a week after the conclusion of the second expo is a good sign for the economic relations between China and the Dominican Republic.
De León said that the two countries have been striving to improve economic ties since they established diplomatic relations one and a half years ago, and that China is already among Dominican Republic's largest trading partners in the world.
To better manage the country's exports to China and promote economic cooperation, the Cei-RD plans to open an office in Shanghai soon, said De León.
He added that the Dominican Republic will also be looking to enhance its level of participation in the CIIE, noting that the Cei-RD will arrange for more high profile enterprises to attend not only the Country Exhibition but also the Business Exhibition at next year's expo.
Tang Guifa, president of the National Exhibition and Convention Center (Shanghai), said that he hopes the Dominican Republic will bring more products and services in agriculture, tourism, mining, renewable energy, textile and many other sectors to the third edition of the expo next year.
During the event, De León and Tang signed a memorandum of cooperation aimed at attracting local companies in the agriculture, tourism and other industries to the third CIIE, which is set to open on Nov 5, 2020.