Fruitful outing for Singapore businesses at 2nd CIIE
Share - WeChat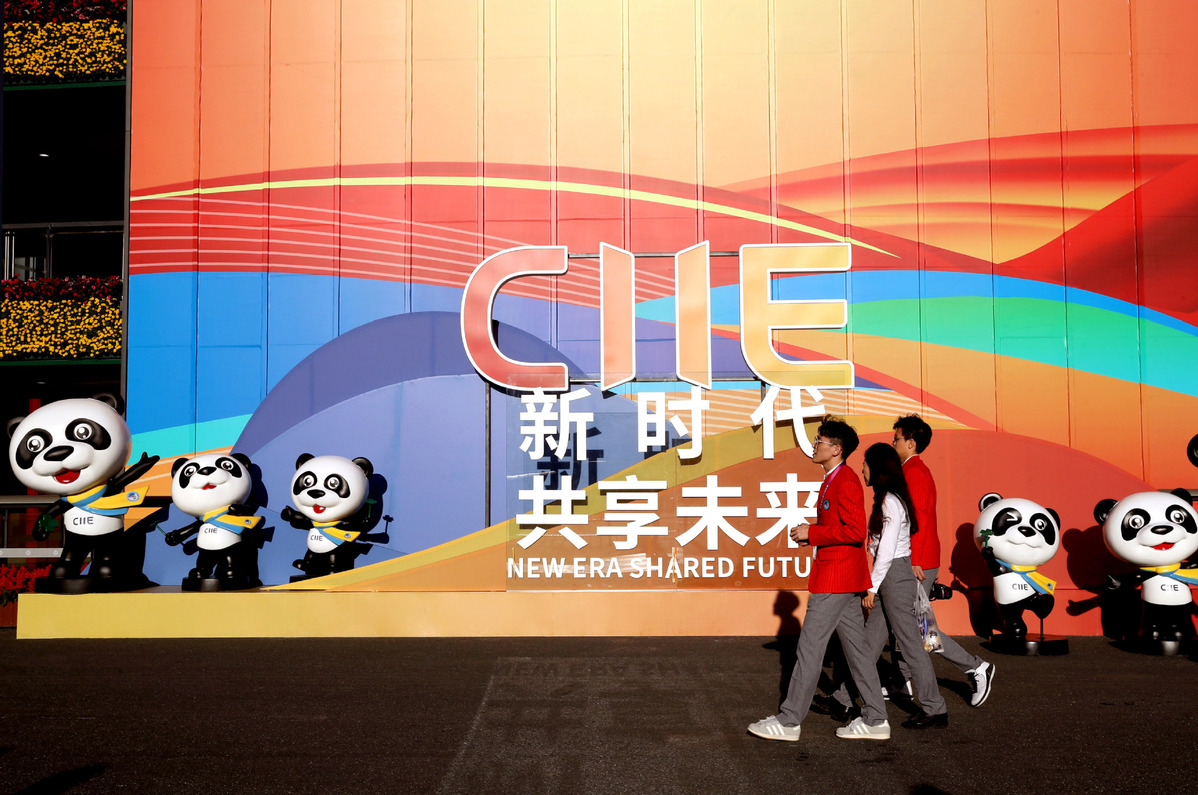 The delegation of 84 Singaporean companies that participated in the second China International Import Expo from Nov 5 to 10 enjoyed a fruitful outing this year, according to the Singapore Business Federation (SBF).
A total of 26 memorandum of understanding (MoU) worth 1.34 billion yuan ($191 million) were signed between Singaporean and Chinese enterprises, higher than the 15 MoUs with a value of 780 million yuan made at last year's expo, said SBF in a news release on Nov 15.
Most of the MoUs were inked at business matching sessions during the expo that were facilitated by the Bank of China. Nearly 60 Singaporean companies signed up for the event, with each company scheduled to meet more than 50 Chinese buyers.
Aaron Goh, business development manager of Active Lifestyle said, "Our company signed two MoUs at this year's CIIE, helping us to deepen our relationships with our Chinese buyers and widen our market presence in China."
The fitness and gym equipment company first entered Beijing in 2001 and have since expanded to other cities across China.
"There is a growing interest in fitness in China and we hope to grow our presence as Chinese consumers seek healthier lifestyles," Goh said.
Henry Lu, managing director of Prestige Accounting, said, "We have interacted with more than 100 potential business partners and customers with three MoUs inked. We are confident that China's economy still has room for growth and look forward to expanding our presence there."
Other deals include an investment agreement between Tembusu Partners (Singapore), Guiyang Ruishu Investment Management and Renhuai Moutai Flavor Liquor Industry Development & Investment to launch a fund and invest up to 2 billion yuan in Chinese liquor, or baijiu. Singapore company Westcom Solutions and Avic Phoenix Shanghai also signed a deal to promote biotechnology solutions for food waste recycling.
Spanning logistics, finance, education and healthcare, Singaporean companies participated in the trade in services, food and agricultural goods and sci-tech life halls with a total exhibition area of 1,600 square meters at this year's CIIE.
"Beyond the commercial outcomes, I think our exhibitors value the connections made and insights gained of the Chinese market, the latest trends, and the products and services that other international exhibitors have on offer," said SBF Chairman Teo Siong Seng.
Before the expo ended, SBF also inked an MoU with the CIIE Bureau to participate in next year's CIIE.
"We hope to encourage more companies to take part in this iconic expo that continues to forge business opportunities and partnerships for our companies," Teo said.