Violence, vandalism continue to roil Hong Kong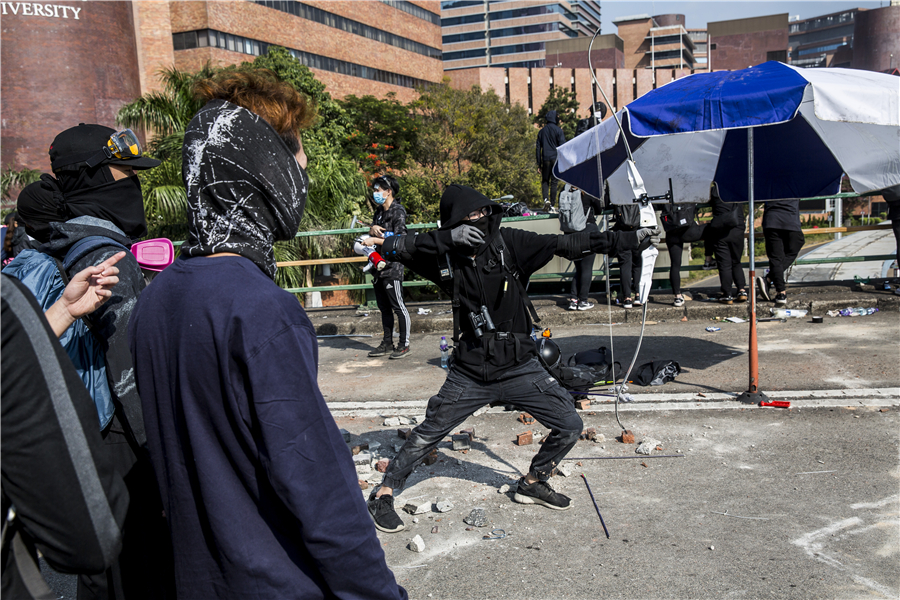 Armed with bows and arrows, radicals clash with the police
Hong Kong has just witnessed its most chaotic week since protests broke out in June over the now-withdrawn extradition bill. Violent clashes and acts of vandalism have left the city paralyzed.
Thousands of black-clad radicals used the campuses of some universities as their "strongholds", while arming themselves with deadly weapons, including gasoline bombs, bows and arrows, and giant slingshots.
During the clashes, a police officer was injured after being shot in the calf by an arrow fired by rioters. Another officer had a close shave when a frenzied driver tried to knock him down.