China-Russia Internet Media Forum opens in Wuxi
Share - WeChat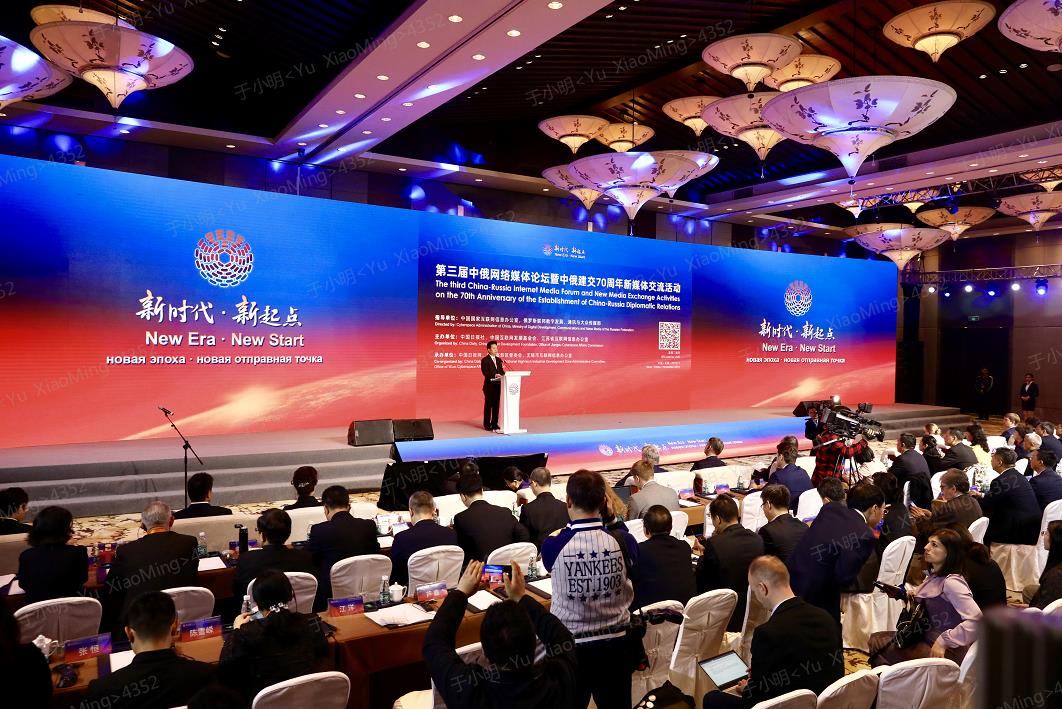 The third China-Russia Internet Media Forum kicked off in Wuxi, East China's Jiangsu province, on Friday morning.
Around 200 officials, experts, entrepreneurs and media workers will share ideas and promote exchanges and cooperation between online media from the two countries.
Internet media players from China and Russia have broad prospects for cooperation and should thus increase communication to give full play to their potentials, Yang Xiaowei, deputy head of the Cyberspace Administration of China, said in his address to the opening ceremony of the forum on Friday morning.
Many positive steps in media collaboration have been achieved in recent years, which reflect the warming ties between the two countries, he said. "Over the seven decades, China-Russia relations have developed their mutual trust, coordination and strategic value to the highest level."
The forum is overseen by the Cyberspace Administration of China and Ministry of Digital Development, Communications and Mass Media of the Russian Federation. The hosts are China Daily, the China Internet Development Foundation and the Office of the Jiangsu Cyberspace Affairs Commission.
The forum has three co-organizers: China Daily Website, the Wuxi National High-tech Industrial Development Zone Administrative Committee and the Office of the Wuxi Cyberspace Affairs Commission.
Its subforums include New Media Win-Win Cooperation between China and Russia in the New Era, Development and Cooperation of Internet Media Industry between China and Russia, and Media Intelligence and Convergence in the 5G Era.
The Wuxi Consensus on China-Russia Internet Media Cooperation will be released at the closing ceremony on Friday afternoon.