Vivo and Samsung make a joint push into 5G smartphone chip
Share - WeChat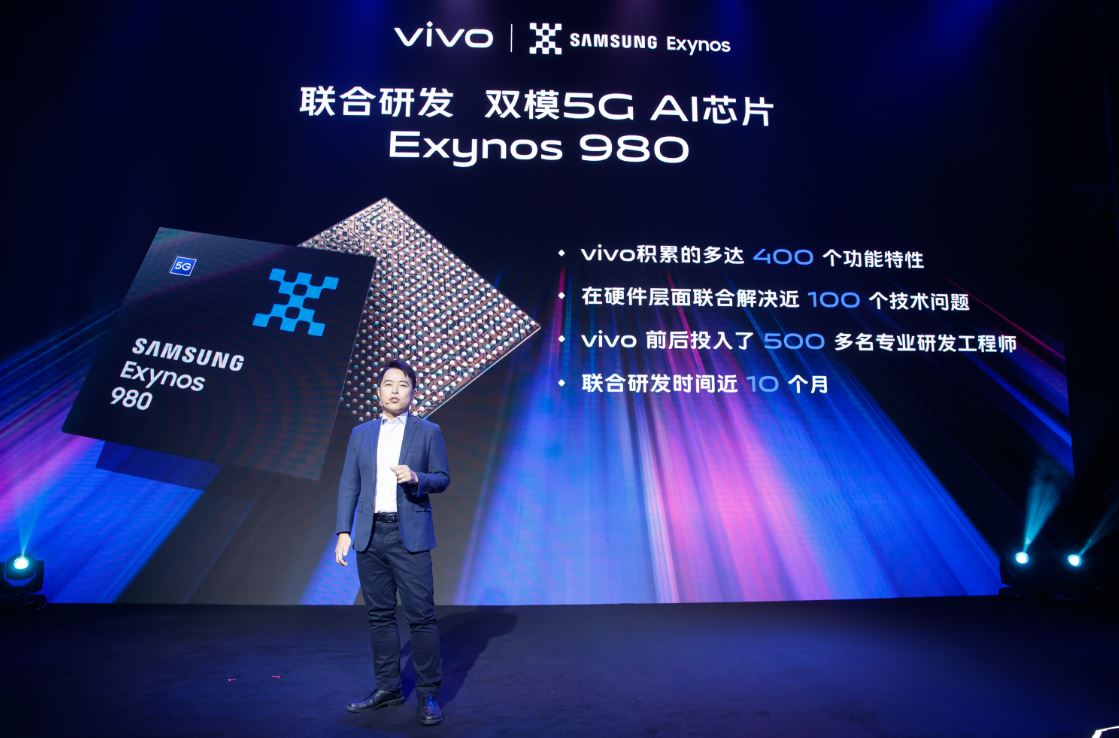 Chinese smartphone major Vivo and South Korean tech giant Samsung jointly unveiled a 5G chip on Thursday in Beijing, marking the former's latest push to showcase its increasing emphasis on beefing up its research and development capabilities.
The Exynos 980 chip, which was jointly developed by the two companies, will debut on Vivo's X30 smartphone later this year.
Zhou Wei, vice-president of Vivo, said the two sides have cooperated closely with each other to improve the efficiency of product development. As a result, the X30 model, powered by Exynos 980, can hit the market two-three months ahead of schedule.
Exynos 980 chip supports both non-standalone (NSA) and standalone (SA) networking modes, making it the second dual-mode 5G chip after Huawei's Kirin 990 5G. NSA and SA are two ways of constructing 5G network, with the former still relying on existing 4G infrastructure for some functions.
Currently, most 5G smartphones unveiled in China only support NSA mode. But China will kick off the large-scale construction of SA 5G network, so 5G phones will have to support two modes in future.
Vivo said more than 500 of its research and development engineers have partnered with Samsung for the past 10 months to jointly develop the chip. It has shared more than 400 features and functions it had accumulated with Samsung to complement the latter's platform.
Exynos 980 has an integrated 5G modem, which can enable peak downloading speed of 2.55Gbps in sub-6GHz spectrum. It also can greatly improve energy efficiency.
Vivo said at present, it has applied for more than 2,000 5G invention patents and submitted more than 3,000 5G proposals to 3GPP, a global organization supervising the international standards on 5G technologies.
Vivo has already unveiled several 5G devices in China, and its iQOO Pro targets middle-range consumers with a very aggressive pricing strategy. Its NEX 3 5G is positioned to appeal to premium segment.
Vivo is one of the most aggressive players in establishing a beachhead for commercializing the superfast technology. In the third quarter of this year, it has shipped the largest number of 5G smartphones, accounting for 54.3 percent of the 5G smartphone market in China, data from the market research company International Data Corp show.
It is followed by Samsung, Huawei, Xiaomi and other brands in 5G handsets, IDC said.