French regional promotions out to woo the Chinese
Share - WeChat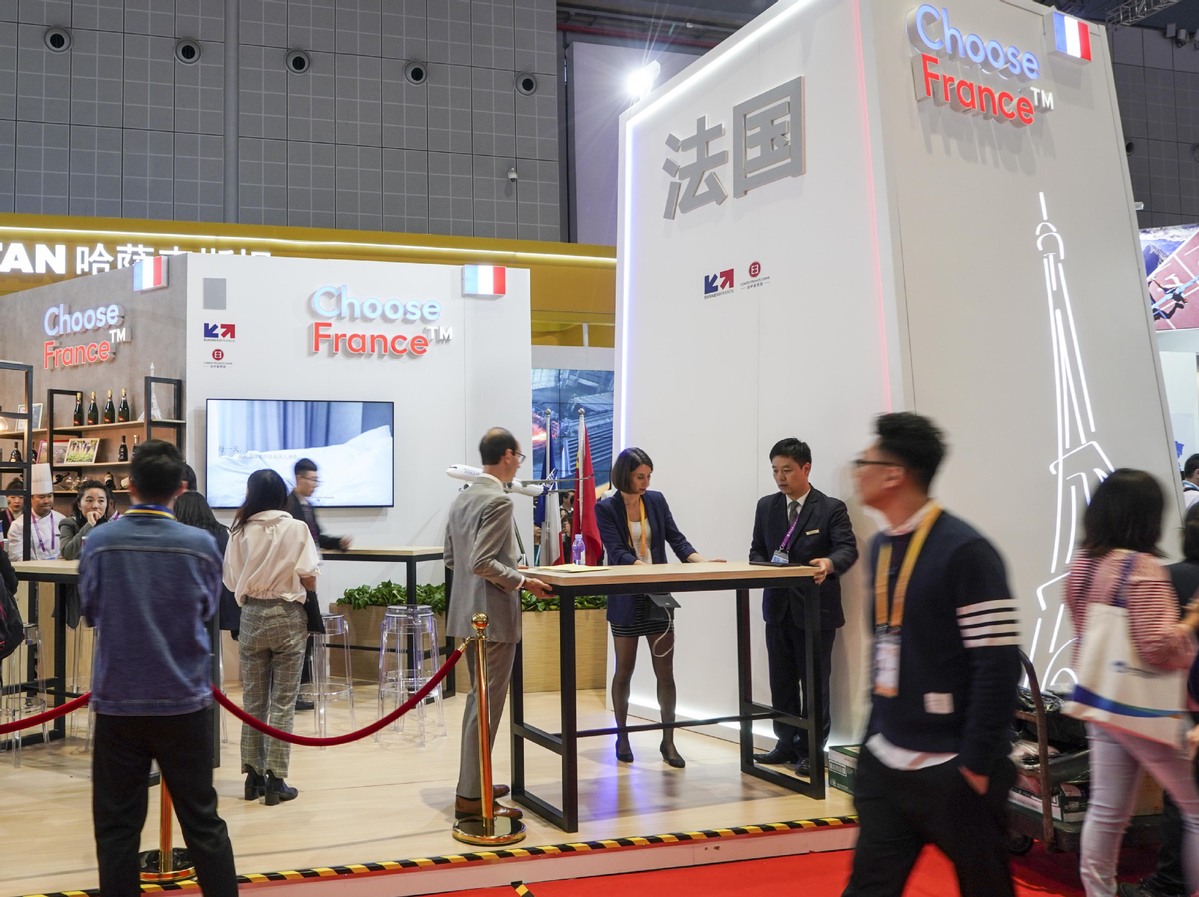 Although Chinese consumers are increasingly well-traveled, with Paris being one of their favorite European destinations, it appears that many are still unaware of that idyllic slice of France that isn't actually in France – Reunion Island.
Located some 9,000 kilometers away from Paris, Reunion Island lies to the east of Madagascar in the Indian Ocean and is an overseas department of France which falls under the Saint-Denis prefecture.
According to Jean-Pierre Legras, director of economic affairs for Reunion, the island welcomes just 3,000 Chinese tourists every year.
Legras, who on Wednesday attended the Choose France Seminar held on the sidelines of the ongoing China International Import Expo (CIIE), is hoping to boost that figure through his region's debut at the expo this year.
"All the Chinese tourists who have visited our city said that Reunion really surprised them. They never expected to find such a beautiful French island that is right next to Africa," quipped Legras.
"Reunion offers Chinese travelers a unique experience of France that is not in France, and because we are located in the tropics, the weather is ideal for travel at any time of the year."
Legras pointed out that unlike many other French cities which require Chinese tourists to apply for a visa, those traveling to Reunion for 15 days or less do not require one. Another reason to visit the island, said Legras, is its multicultural population which is a melting pot of people from African, Asian and European cultures.
Also in attendance at the Choose France Seminar was the promotional agency for the Provence region, which is highly popular among Chinese tourists because of its renowned lavender fields.
However, the majority of the enterprises from the region attending the CIIE aren't travel-related. According to Philippe Stefanini, general director of Provence Promotion, Provence's offerings at the CIIE this year include motorboats, chemical supplies for screens and batteries of smart phones, as well as hi-tech innovations.
"Today, France and China share the same objectives in developing more environmentally friendly products and processes. We know that Chinese companies are willing to invest in innovative solutions to these matters and this is why France, which is known for its innovation, is here to offer our services. We are on the same wavelength as our Chinese counterparts," he said.
Stefanini noted that the region's outing at the inaugural expo last year had proved to be fruitful. Just weeks after the event concluded, the promotional body managed to invite several electric car companies from China to check out Provence's offerings in this sector.
Laurent Dubosc, the network development business manager for Aeroport Marseille Provence, added that the international airport is currently in discussions with airlines in China to establish a direct flight from Chinese cities to Marseille, the largest city in Provence region. The French aviation hub is also looking to marketing its cargo and logistics solutions during the CIIE.