Architects honored for building foundations to help society
Share - WeChat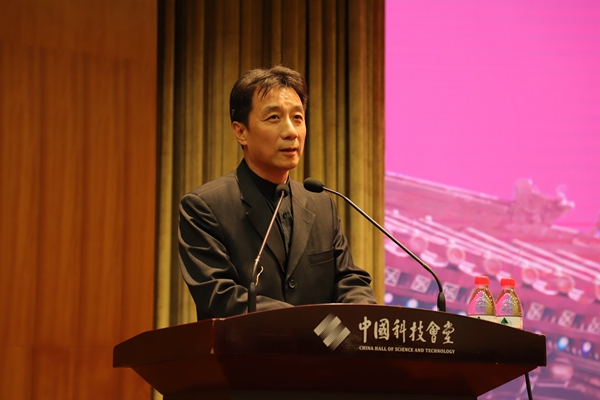 Any building, be it a skyscraper or something more modest, depends on solid foundations. What is not seen is as important as the steel, concrete, bricks and mortar on view. Architects, too, depend on fundamentals, the cornerstone of their philosophy. Buildings are more than just walls and roofs. They must represent and identify with the culture they belong to.
Two award-winning architects, honored at the Liang Sicheng Architecture Prize award ceremony recently held in Beijing, are in no doubt that the building blocks of their success were how the public benefited from their work and how society was enriched by their creativity.
Meinhard von Gerkan from Germany and Zhuang Weimin were recognized for their contributions at a prize ceremony named after the Chinese architect and educator. The award, established by China's Ministry of Housing and Urban-Rural Development (then called the Ministry of Construction) and the Architectural Society of China in 2000, recognizes and honors architects, theorists and educators in the sector who have made great achievements and contributions in their professional field. It is sponsored by the Architectural Society of China and supported by the International Union of Architects.
Von Gerkan and Zhuang shared their insights at the ceremony and both stressed the importance of the greater good. Both agreed that architects must demonstrate a responsibility to society and an appreciation of architecture's social values.
Von Gerkan, co-founder of Gerkan, Marg & Partners, a leading international architectural company, says that since his first visit to China in 1999, the firm has worked on more than 130 projects in the country, including the reconstruction and expansion of the National Museum of China.
His past is steeped in tragedy. At the age of 3 he lost his father who died fighting in World War II. Five years later he lost his mother. He attended 12 different schools, and changed majors from physics to law in university, but he didn't settle down until he discovered the lure of architecture. This was a profession where he could, literally, help design the future and build a legacy.
Von Gerkan soon realized that this was the profession he wanted to pursue. "Deep down in my heart, I always wanted to create a positive influence on the environment," he says.
In his speech, Meaning: The Credo of Architecture, he says that the essence of his profession is "meaning". He summarizes this "meaning" into four basic principles: simplicity, structural order, variety in uniformity, and identity.