Military player happy to end international career at Military Games
Share - WeChat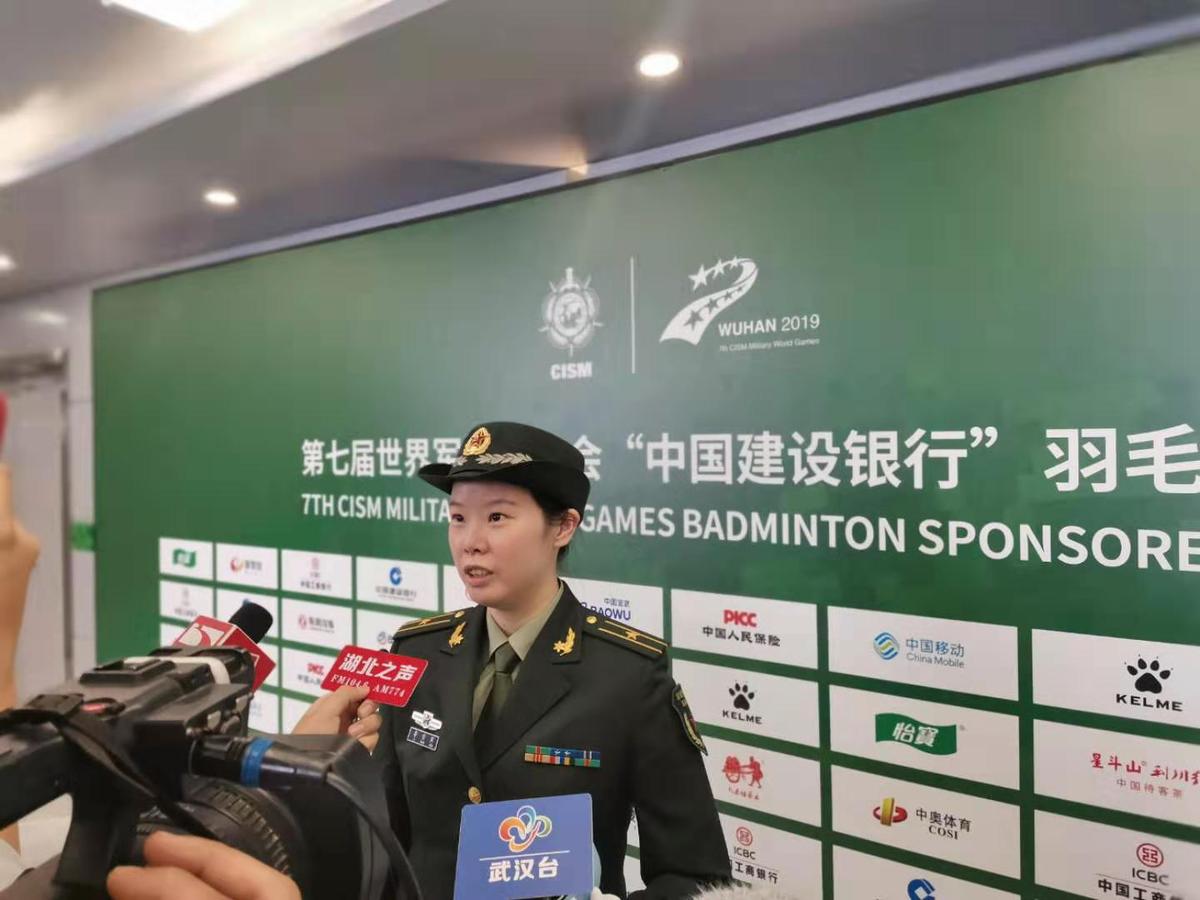 For Li Xuerui, the Military Games was both an end and a beginning.
The injury–dogged Olympic gold medal winning singles shuttler stunned fans with a sudden announcement of quitting the international competition on the eve of the Wuhan Military World Games Oct 17, leaving fans doubting her appearance on home court.
Instead, the 28-year-old Li showed up in Wuhan and ended her performance in style, representing China at an international competition as a PLA member for the first and last time.
Li lost to her younger teammate Zhang Yiman in the singles final 21-13, 21-18 after earning a bronze in the mixed doubles with Olympic mixed doubles champion Zhang Nan on Saturday.
"It was all good and I have no regret at all," said Li after the singles final. "It is a baton to pass on to the younger players."
Zhang was the runner-up to Li at her injury comeback event, the 2018 Lingshui China Masters, in April, after disruption to Li's international career.
Li's first major success came as a 19-year-old when she won the 2010 Badminton Asia Championships. She went on to claim her first BWF Super Series title at the 2012 All England Open and came into her prime after winning the London Olympic singles gold.
She maintained No 1 world ranking for 119 weeks from 2013-15, the longest duration for a women's player until this year and was named the 2013 BWF Female Player of the Year, although gold at the world championships eluded her.
However, her Olympic title defense at Rio 2016 was ended by injury when she collapsed on the floor during her semifinal.
The injury was diagnosed as a rupture of the anterior cruciate ligament and kept her sidelined from the sport for more than a year. She never managed to reclaim her peak after the injury, and at her final event before the Military Games, September's Korea Open, she retired from her first-round match.
The Badminton World Federation (BWF) hailed Li as one of the "most dominant players of her time" before the injury in Rio, in a post announcing Li's retirement on its website.
The post added that Li will be remembered "as an attacking player with a never-say-die spirit, who, along with compatriots Wang Yihan and Wang Shixian, continued China's glorious tradition in women's singles".
"I am not retiring from the sport. I will still represent the PLA team in national competitions," Li said.