Beijing symposium discusses protecting ancient castles
Share - WeChat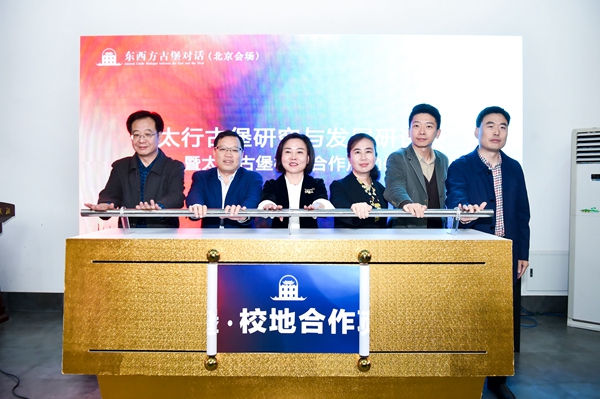 A symposium of cultural heritage specialists, tourism development advisors and experts in history and architecture discussing how to promote the cultural values of ancient castles in Shanxi province's Jincheng city kicked off in Beijing on Oct 23.
A follow-up event to September's two-day 2019 Ancient Castle Dialogue Between East and West, which aimed to figure out ways to protect the cultural treasure, the symposium highlighted what should be done to rejuvenate ancient villages, promote castle cultures and discussed the structure's application to join UNESCO's World Heritage Site list.
Scholars from Tsinghua University, Peking University, Shanxi University and other higher education institutions suggested how to better develop Taihang ancient castle clusters, comprising 117 castle sites in Jincheng.
Most Popular