Youth in ancient style
Share - WeChat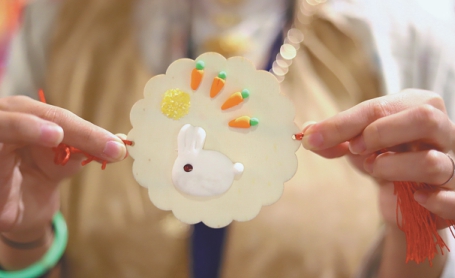 Tailored interest
The Communist Youth League's Central Committee organized the first China Huafu Day (traditional Chinese costume day) in Shaanxi's provincial capital, Xi'an, on April 18 last year.
The event was co-organized by the video-sharing platform, Bilibili.
About 30 hanfu producers and over 200 models and enthusiasts attended the second event in Xi'an this year.
One of the event's co-organizers is Chonghui Hantang (Back to the Han and Tang Dynasties), a leading fashion company that designs and sells Han-style garments in China.
Its online store on Tmall has over 2 million followers, and it recently opened its 27th physical shop in Jiangsu province's Suzhou.
The enterprise's founder, Lyu Xiaowei, says business was difficult when she started in Sichuan province's capital, Chengdu, in 2006.
Lyu wore hanfu on the street and at the city's tourism sites.
Strangers asked to take photos with her and inquired where she'd bought the clothes.
"People's curiosity and passion inspired me to sell hanfu," recalls the 39-year-old.
"Yet, initially few customers wanted to buy it at first. So, I rented outfits to people to take photos."
But her annual sales began to double in 2012.
Lyu believes the best way to pass down traditional culture is to apply it to real life.
Many people consider Han-style clothes impractical, but there are many styles and designs, according to Lyu.
"In addition to inconvenient ones with long, wide sleeves, others have narrow, neat sleeves that don't interfere with your daily routine," she says.
Tongji University humanities professor Zhu Dake views the revival as nostalgia for ancient times amid rapid modernization.
"People wear traditional garments to better understand their ancestors," he says.
"Hanfu has its beauty, and people who wear it attract attention on the street.
"Young adults' enthusiasm for Han clothes has brought new vitality to the traditional costume.
"We should realize Han-style clothes are only an outer layer of Chinese culture. People need to dig deeper to reach the essence of our civilization."