Instrumentalist helps people understand 'celestial beauty' of Chinese pipa
Share - WeChat In February 2015, Our World in Song, which featured 12 folk songs (of different countries), was nominated for the 57th Grammy Award for the Best World Music Album. Wu, along with Hawaiian instrumentalist Daniel Ho and Cuban percussionist Luis Conte, played more than 50 musical instruments for the songs' accompaniments, creating an attractive, inspiring and exciting global music tour.
Four concerto concerts, which featured Ma and Wu, were held in New York from March 6-9, marking the US (United States) premiere of Chinese composer Zhao Lin's A Happy Excursion, a concerto for cello, orchestra and the Pipa. "I was thrilled when I saw so many Westerners watched our performances," recalls Wu.
She is pleased the younger generation of the pipa players tends to be better skilled than the older generation of performers. She suggests the young people should better understand traditional Chinese culture. Why? Someday, when the young artists perform the traditional Chinese music on the global stage, they will realize the significance of seeking the roots of the traditional Chinese culture.
Wu cannot remember how many times she has staged performances, both at home and abroad, during the past three decades. "My most unforgettable performance took place in a small music hall in the Republic of Tajikistan several years ago. While I was playing the pipa, the audience was so quiet that I could even hear their breath. My heart was filled with delight when I noticed they were responsive to my hands' movements when I played the pipa. I felt I was lucky to find such a keenly appreciative audience," recalls Wu. "As most of the residents had little chance for entertainment, they considered my concert a 'great event' in their lives. I was deeply touched by their respective, pious attitude."
Wu's zest to perform inspires her to make continuous efforts to pursue artistic perfection, so more people from around the world will be impressed by the unique artistic beauty of the pipa.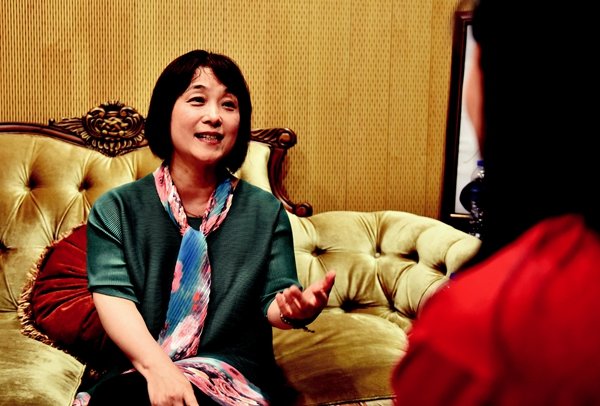 (Women of China English Monthly June 2019 issue)