Celebrities prove to be a class act
Share - WeChat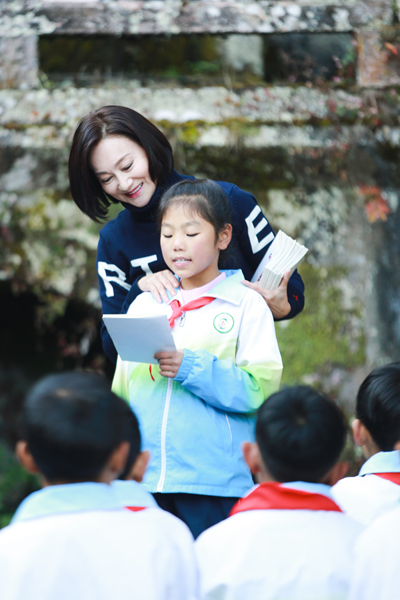 The show allows these celebrities to work out innovative teaching methods in class, applying their expertise in different fields.
For instance, Taiwan magician Louis Liu, aka Lu Chen, decided to use magic tricks to illustrate a story chosen from the classic book Lyushi Chunqiu (Master Lyu's Spring and Autumn Annals), a classic text, edited by Lyu Buwei during the Warring States Period (475-221 BC).
The story he chose is an idiom called yilin daofu (which literally means "neighbor's axe of suspicion"), which tells of a villager who, upon failing to find his axe, suspects that it has been stolen by his neighbor. To find proof of the crime and confirm his suspicions, he furtively watches his neighbor's every move.
However, in the act of this observation, he accidentally finds his own axe in the woods and recalls that it was he who lost it in the first place, exonerating his neighbor.
"The story implicates that sometimes our groundless suppositions or preconceived notions will hinder us from digging out the truth," says Liu, adding that by revealing the secret to some of his magic tricks, he wants to let students know that they should test truth through practice, instead of simply giving credence to their sense of perception.
Other star guests applied different techniques to lead their class.