TV drama A Little Reunion resonates across the generations
Share - WeChat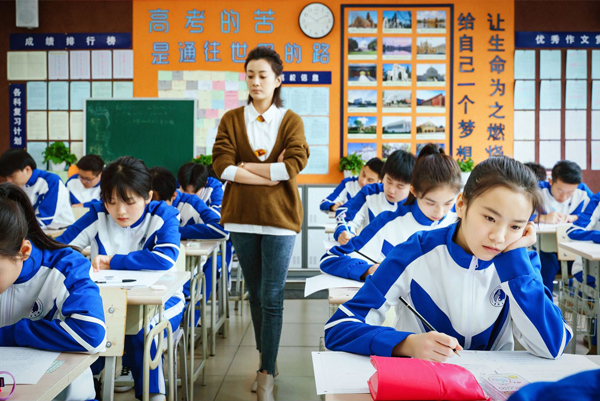 For Jiang Yueling, a sophomore literature major at Beijing Normal University, the popular TV series A Little Reunion is reminiscent of the tense period in her life spent preparing for the gaokao, or the national college entrance examinations.
One of her favorite characters is a single mother, played by actress Tao Hong, who puts every ounce of effort into providing, what is in her opinion, "the best environment and material things", to prepare her teenage daughter for the highly competitive test.
Such things include forcing her daughter to eat a raw sea cucumber for breakfast every day, as she believes that it will enhance her immune system and improve her memory.
She also intervenes in her daughter's hobbies, refusing to give the green light to the ones she deems a waste of time. For instance, she forbids her daughter, an astronomy enthusiast, to serve as a volunteer guide in the Beijing Planetarium as she thinks the venue is too far away from their home, with a commute that will take up too much time for her daughter, time that would be better spent preparing for the big test.
Most Popular