What to watch: 10 films for National Day holiday
Share - WeChat Editor's Note: Highly anticipated films dedicated to the People's Republic of China's 70th birthday are gaining further momentum ahead of the National Day holiday. The seven-day window is considered one of the most lucrative periods for the box office – together with Chinese New Year holidays, Labor Day holidays and summer vacation.
Every National Day holiday typically features one or two well-acclaimed blockbusters. Moviegoers identify strongly with films that celebrate patriotism, heroism and China's extraordinary journey.
Wolf Warriors II in 2017 grossed a whopping 5.6 billion yuan ($786 million), setting a new record at the Chinese box office. Last year, Operation Red Sea topped annual rankings with 3.6 billion yuan ($506 million).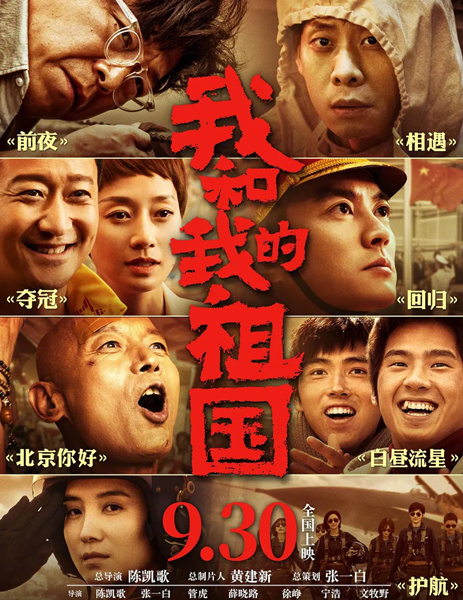 Among the films set to be screened this year, three have attracted significant attention: Me and My Motherland; The Climbers; and The Chinese Pilot.
According to an online poll by CCTV News on Sina Weibo (China's Twitter equivalent), The Climbers ranks as the most anticipated, followed closely by Me and My Motherland.