French artist: Art can resolve misunderstandings
Share - WeChat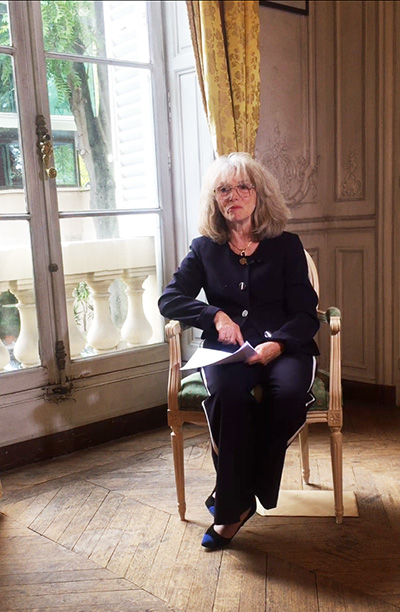 To French artist and architect Martine Delaleuf, also President of Society of French Artists, art can be the best medium to resolve misunderstandings among cultures.
"I was visiting Yunnan (in Southwest China) and I made a painting of local women, who were wearing beautiful (ethnic) clothes.
"I saw people who were very kind. It was very different from how things were reported in the newspaper. It is a marvelous way to discover a country," said the Parisienne who has been known for her clean lines, vibrant colors and devotion to painting for more than two decades.
Delaleuf, who has organized numerous exhibitions that have encouraged art and cultural exchanges between China and France, said during an interview with China Daily Website at the China Cultural Center in Paris that she sees art as a language without borders.
"Artists have special feelings when they are in front of a work of art. They understand a lot without words. With very old art, we feel that (connection) stronger, so it is easy for us to exchange even if we don't speak the same language," said Delaleuf.
And sometimes that abstract-yet-solid connection is even harder to put in words.
"It's difficult to explain a painting or a drawing. That's why it's better for us to meet even if we don't speak the same language. It's easier to understand other countries (that way)," she said.
Most Popular